The Sony KDL40NX803 and Sony KDL40NX703 LED-based LCD televisions (which constitute Bravia's 2010 PRESENCE range) have started trickling into Sony Centres across the United Kingdom this week.

In addition to the affordable ESSENTIAL (EX) range, Sony's 2010 line-up of Bravia HDTVs are further segmented into PRESENCE (NX), CINEMATIC (HX) and SIGNATURE (LX) ranges. Models in the PRESENCE (NX) and CINEMATIC (HX) ranges are pitched at buyers pursuing design aesthetics and picture quality respectively, whereas the SIGNATURE range caters for those who want the best Sony has to offer.
Sony KDL40NX803
The LED backlighting system deployed on the Sony KDL40NX803 is the edge-lit variant, where LEDs are mounted along the edges of the LCD panel to illuminate the screen. While edge-lit LED technology is generally regarded as inferior to local-dimming versions in terms of image quality, it does allow for a slimmer chassis and lower power consumption.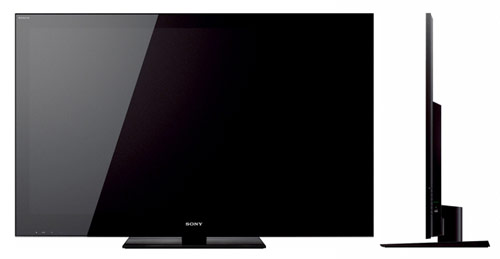 A single sheet of glass overlies the screen and the bezel, essentially giving the Sony KDL40NX803 a breathtaking frameless design which resembles a black monolith when switched off (hence the phrase "Monolithic Design"). Instead of using the default table-top stand shipped with the HDTV, you can opt to buy an opulent brushed aluminium stand (SU-40NX1 or SU40NX1) that allows you to recline the panel at a 6° angle — according to Sony this is devised specifically for watching the 40NX803 from low, contemporary furniture.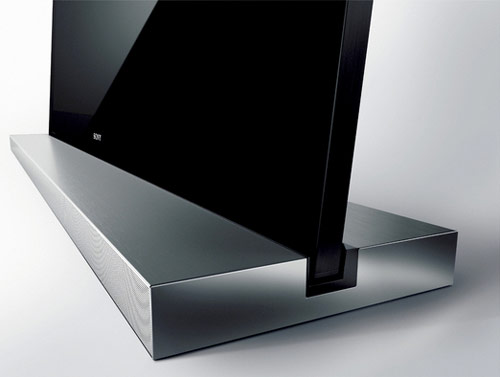 Besides featuring a native full HD screen resolution of 1920 x 1080, four HDMI ports and Bravia Engine 3 (BE3) image processing, the Sony KDL40NX803 edge-LED-backlit LCD TV also boasts an inbuilt Freeview HD (DVB-T2) tuner, 200Hz Motionflow technology, and integrated wifi connectivity.
Along with the 40″ KDL-40NX803, the Sony NX803 series is also available in the screen size of 52 inches:
| | | | |
| --- | --- | --- | --- |
| Size (inch) | Model Name | Alternative Name | RRP |
| 40 | Sony KDL40NX803 | Sony KDL-40NX803, KDL40NX803U | £1600 |
| 52 | Sony KDL52NX803 | Sony KDL-52NX803, KDL52NX803U | £2300 |
Note: High street stores like John Lewis, Currys and Comet, and online retailers such as Amazon and Dixons may sell these Sony Bravia NX803 HDTVs under their respective alternative model names; the extra character "U" appended to the end of the model number basically denotes the 3-pin-plug UK version.
In other European countries, the Sony KDL40NX803 is sold as the Sony KDL40NX800 which makes up for the absence of a Freeview HD tuner with a built-in MPEG-4 AVC HD tuner.
Sony KDL40NX703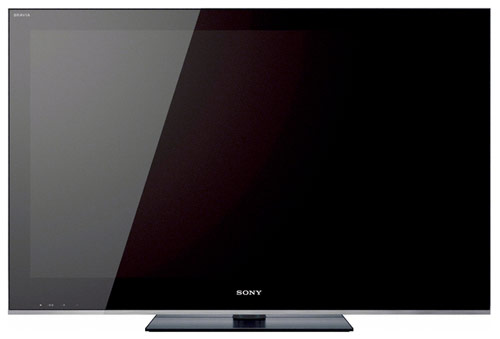 One rung down to the KDL40NX803 in the PRESENCE range is the Sony KDL40NX703 which sports only 100Hz Motion Flow instead of 200Hz technology. The Sony Bravia NX703 series comes in 2 screen sizes:
| | | | |
| --- | --- | --- | --- |
| Size (inch) | Model Name | Alternative Name | RRP |
| 40 | Sony KDL40NX703 | Sony KDL-40NX703, KDL40NX703U | £1300 |
| 46 | Sony KDL46NX703 | Sony KDL-46NX703, KDL46NX703U | £1700 |
In our previous reviews of Sony LCD televisions equipped with 200Hz Motionflow technology, we have pointed out that any improvement over 100Hz Motionflow was subtle rather than obvious in real-life viewing. It remains to be seen whether the case is the same for the Sony KDL40NX803 and the Sony KDL40NX703 edge-lit LED-based HDTVs.
Sony KDL40HX703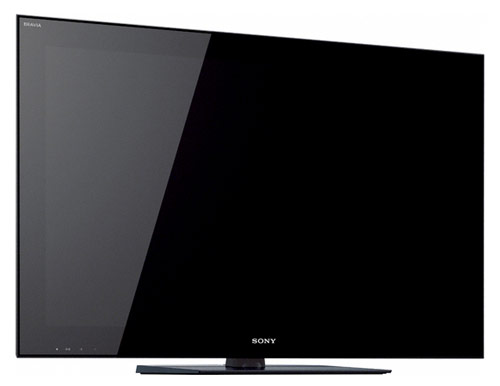 If you are bent on having 200Hz Motionflow but on a regular CCFL rather than edge-LED-backlit LCD TV, you'll have to cast your eyes at the CINEMATIC range.
The Sony HX703 series is probably the closest direct successor to the outgoing Z5500 series; the Sony KDL40HX703 does however offer the following improvements over the KDL40Z5500:
Minimalistic Monolithic design;
Integrated Freeview HD (DVB-T2) tuner;
Wifi-ready for accessing selected online content via a wireless USB dongle; and
Can now playback DivX/ XviD/ AVI/ AVC video files over DLNA and USB (previously only limited to MPEG1).
The Sony HX703 series is available in 40″ and 46″:
| | | | |
| --- | --- | --- | --- |
| Size (inch) | Model Name | Alternative Name | RRP |
| 40 | Sony KDL40HX703 | Sony KDL-40HX703, KDL40HX703U | £1200 |
| 46 | Sony KDL46HX703 | Sony KDL-46HX703, KDL46HX703U | £1500 |
Other high-end models in the CINEMATIC and SIGNATURE range will be covered in a future news post.