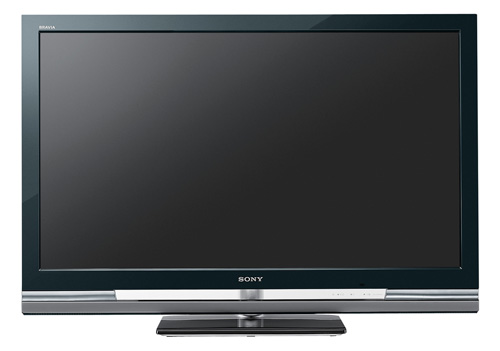 Sony has launched their new Bravia W4000 range of LCD HDTVs–comprising the Sony KDL40W4000, KDL46W4000, KDL52W4000 and even a 32″ 1080p true HD KDL32W4000–according to a press statement released on 31 March 2008. Here are some snippets of the press release along with our analysis.

The inclusion of the innovative Picture Frame Mode means that the BRAVIA W4000-Series actually enhances the look of a living space even when it's not being used. Picture Frame Mode switches the set to a reduced brightness and displays digital photos in HD quality, with the natural warm characteristics of traditional film. You can personalise your TV with your own pictures from the USB Photoviewer or use the six pre-installed pictures, which range from Pop art to Van Gogh.
The Sony W4000 series will offer the function of a digital photo frame, which will appeal particularly to those intending to wall-mount their LCD television. Unlike plasma TVs, LCD HDTVs generally don't suffer from image retention nor screenburn, making them suitable for displaying static images.
As well as the centralised control afforded by the award-winning Sony XMB interface, the BRAVIA W4000-Series features BRAVIA Sync technology.
XMB is short for XrossMediaBar, Sony's award-winning graphical user interface (GUI) found on the Sony PS3 and the latest US Bravia LCD HDTV models (e.g. XBR4/ XBR5). This is the first time we will see it implemented on a full HD 1080p HDTV aimed at the UK market.
Sophisticated signal processing carried out by the BRAVIA ENGINE 2 gives a depth, richness and clarity unique to Sony BRAVIA TVs. 10-bit signal processing and a 10-bit LCD panel yield 1024 shades of gradation between colours compared to the 256 available from normal 8-bit panels.
In comparison, Sony's current top-of-the-line Bravia X3000/ X3500 series utilises the Bravia Engine Pro video processing, while the outgoing W3000 features the Bravia Engine EX. Just like the W3000, and unlike the X3000/ X3500, the Sony W4000 range will not offer MotionFlow 100Hz motion compensation frame interpolation (MCFI) technology.
Perhaps the most fundamental piece of future-proofing is the inclusion of an integrated HDTV tuner and AVC-HD decoder alongside the DVB-T digital tuner. So there's no need for a set-top box to access terrestrial HDTV programming where available.
This should be of interest to viewers wishing to take advantage when Freeview goes HD sometime in 2009.
Home Cinema enthusiasts are likely to be drawn to the 24p True Cinema mode.
Since the introduction of Sony Bravia D3000 series in June 2007, all the Sony LCD HDTVs we have reviewed correctly processed 1080p/24 video signal without telecine judder, and we do not expect the new W4000 range to be any different.
From past trends, the 40-inch Sony KDL40W4000 will probably be the most popular model, although buyers with larger living space may opt for the 46″ KDL46W4000 or 52″ KDL52W4000. A 32-inch KDL32W4000 will also be available, but it will lack the 10-bit LCD panel, 10-bit signal processing, WCG-CCFL and xvYCC found on its larger siblings.
Definite pricing and availability details remain unknown, though many expect the first models to be available for sale in the UK from May 2008.