Sony has pulled out from a joint venture project with Sharp Corporation to co-develop and sell large-sized LCD television panels and modules. The Japanese TV manufacturers jointly announced the decision in a press statement this week.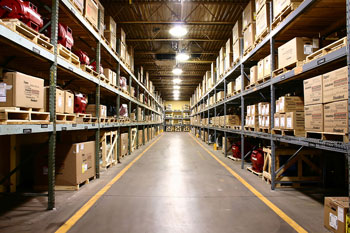 Sony pulls out of LCD TV panel joint venture with Sharp
The partnership began on the 1st of July 2009, when Sharp transferred one of its many assets – an LCD panel production facility in the city of Sakai in Osaka Prefecture – to its own subsidiary Sharp Display Products Corporation (SDP). Sony became in investor in the project on the 29th of December in the same year, when it paid 10 billion yen (around £80 million) into SDP in exchange for 7.04 percent of new shares issued.
However, sluggish demand for flat-screen HDTV displays as a result of the worldwide economic malaise in recent years has severely tested Sony's commitment to the pact. Upon reviewing the deal in March this year, both parties agreed for Sony to stop putting any further capital investment into SDP, and to decide at a later date whether to continue its involvement in the project, or to participate in any future commercial collaboration.
Now, it is apparent that Sony has lost all interest in the SDP joint venture, having decided to pull out from the project. The company will sell all its 7.04 percent stake back to SDP, and in return receive a cash refund from SDP (or from the parent company Sharp Corporation if legal technicalities prevent SDP from acquiring its own shares) amounting to the 10 billion yen that it had originally invested.
The transfers of shares and monies are scheduled to be finalised by the end of June this year. Both companies do not expect the joint venture termination to materially affect their respective financial forecasts for the fiscal year ending the 31st of March 2013.