Reports have emerged that as many as 1.6 million units of Sony Bravia LCD TV displays worldwide are at risk of becoming a fire hazard due to a faulty batch of components used inside the affected models. Sony UK has swiftly initiated a safety inspection and rework programme for those who own the potentially dangerous televisions sets.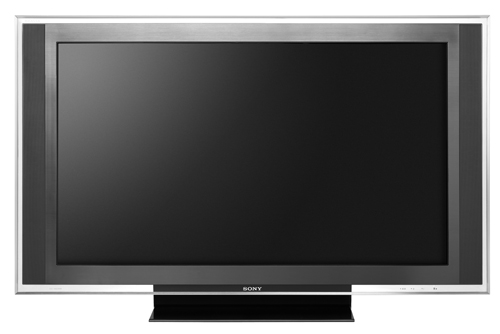 Sony sets up safety inspection programme for overheating Bravia LCD TVs
At this time of writing, the Sony LCD TVs that are affected appear to be 40-inch models manufactured between 2007 and 2008. Specifically, owners of the Sony KDL-40D3400, KDL-40D3500, KDL-40D3550, KDL-40D3660, KDL-40V3000, KDL-40W3000, KDL-40X3000 and KDL-40X3500 are advised to seek out their closest Service Centre to book a free inspection, whereupon they will be paid a visit by a qualified Sony technician who will give their TV a thorough check-over. Should the faulty component be found inside the television, Sony will offer to repair the set as promptly as possible at no extra cost.
A fire incident in Sony's home country of Japan alerted the TV manufacturer to the seriousness of the fault. Since 2008, eleven incidents have been reported – fortunately there has been no bodily injury nor damage to other property. The culprit is thought to be a faulty component used in the 40″ LCD backlight of these HDTV sets, which can overheat and catch fire inside the chassis, to the extent of melting the top bit of the television casing.
Upon witnessing symptoms of overheating (such as burnt smell, unusual noise or visible smoke) on their LCD TV, owners are urged to immediately switch it off and unplug the power cable to prevent aggravating the issue. A phone call to Sony's Service Centre should be their next line of action.
Source: Sony Europe Support