Sony Computer Entertainment is a name that has become synonymous with high-tech video game consoles that offer a range of advanced features and benefits. Once again, the consumer electronics giant is set to delight consumers with an update to its PlayStation 3 (PS3) console which is expected to be launched in its home country of Japan later this month.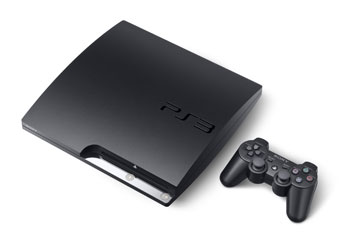 The new Sony PlayStation 3 is said to be lighter, slimmer and more energy-efficient than its predecessor. Assigned a model number of CECH-3000B, the upgraded 320GB PS3 console comes with a range of improvements compared to the preceding CECH-2500B, which brings benefits to both the consumer and the environment.
The new PS3 model will be more environmentally-friendly than the previous one, with power consumption falling by 30W to 200W. The previous version was 6.6 pounds in terms of weight but the new model comes in at nearly one pound lighter at 5.7 pounds. Whilst most of the controls and accessories of the super-slim PS3 remain the same, there are said to have been very small changes made to the eject and power buttons on the new revised console.
The new AACS copyright protection will also be implemented on the updated PS3 model – this is an industry standard that has been used for all Blu-Ray players that have been sold on the market from this year. Whilst it will not affect HDMI connections, this does mean that the component interface will only output 480i instead of 1080i to HDTV screens during the playback of Blu-ray movies. The dimensions of the new console are said to be 290 x 65 x 290mm.
Of course, now that Sony has announced the release of the new version of the PlayStation 3 in Japan, many are already wondering how soon it will make it to the shelves in the United Kingdom and Europe.