Following its initial introduction at the CES 2012 consumer electronics trade show in Las Vegas back in January, Sony Europe has this week announced both the pricing and availability of the new NSZ-GS7 Internet Player with Google TV. With pre-orders beginning online in the coming weeks, the Google-TV-powered internet player will be available to purchase in UK stores from July 2012 at a suggested retail price of £200.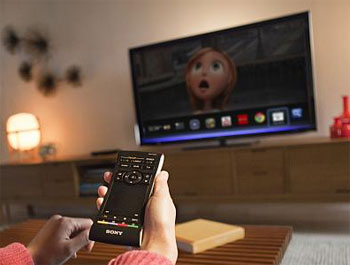 Sony launches NSZ-GS7 & NSZ-GP9 Google TV products
As one of the first companies to release products featuring Google TV, Sony was the pioneer of the internet-television convergence back in 2010. With Google TV set for launch in the United Kingdom in July, followed by releases later in Mexico, Brazil, Canada, Australia, France, Netherlands and Germany, this will also mark the Japanese brand as the first manufacturer to release its Google TV products outside the USA.
Sony has also launched its latest NSZ-GP9 internet Blu-ray disc player with Google TV – priced at £280/ €300 – alongside the NSZ-GS7. A provisional release date of October has been given for the Sony NSZ-GP9, with rollouts to follow in the United Kingdom, Canada, Australia, the Netherlands, France and Germany.
Sony Europe's head of marketing Gildas Pelliet said that the company is proud to continue its relationship with Google through the introduction of the new Google TV internet player, and that it is working to expand both the reach and interoperability of the powerful Android platform with the tablets, smartphones and even internet-connected HDTV displays made by Sony. He added that Google TV will help users easily locate what they want to play, watch or listen to by using the popular Chrome browser to freely access the web.