Japanese TV manufacturers Sony and Panasonic have sold the most units of 3D LCD TV and 3D plasma television worldwide respectively over the final quarter of 2010, according to the latest data from market research firm DisplaySearch. Korean consumer electronics giant Samsung remains the overall leader though when total 3D TV shipments comprising both display technologies are taken in account.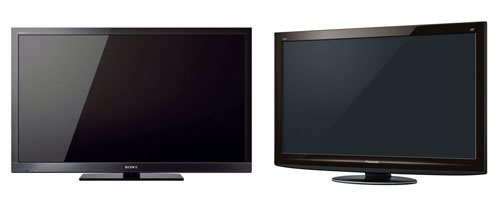 This information was published in the most recent Quarterly Advanced Global TV Shipment and Forecast Report from DisplaySearch. In the fourth quarter of last year, Sony shipped 780000 units of 3D LCD televisions, therefore capturing 43.3% share of the market. Seoul-based rivals Samsung and LG Electronics – with sales of 650,000 and 120,000 units respectively – took 36.1% and 6.1% of the global 3D LCD TV market share.
On the tri-dimensional plasma TV front, Panasonic was the top brand, securing just over half (50.5%) of the market share from 230,000 units sold all around the world. Samsung came second with a 3D PDP market share of 41.7%, followed by LG with less than 10%.
On the whole, sales of 3D TVs remained disappointing: only 3% of the flat-screen HDTVs shipped globally in Q4'10 were equipped with 3D capabilities. However, these 3-dimensional TVs actually contributed to 9% of the total TV revenues during the same period, effectively underlining the price premiums and higher margins commanded by such sets, which explains why the HDTV manufacturing industry is so keen to push 3D display technology.
LCDs still led plasmas in terms of 3DTV market share, but the supremacy was not as great as that for non-3D sets. In the fourth quarter of 2010, around 1.8 million units of 3D LCD displays were sold, which was four times the number of 3D plasma panels shipped (approximately 450,000 units). By comparison, when worldwide shipments of both 3D and non-3D TVs were combined, LCD TV absolutely dominated plasma technology, with a market share of 81.8% versus 7.3% on a units-shipped basis.