Japanese technology giants Panasonic and Sony Corporations have officially announced their decision to enter into a joint venture involving the development of organic light-emitting diode (OLED) panels and modules for HDTV displays, confirming earlier rumours of the historic move. Both companies have already signed an agreement to collaborate on the next-generation display technology, which they will do through the use of their core and printing technologies.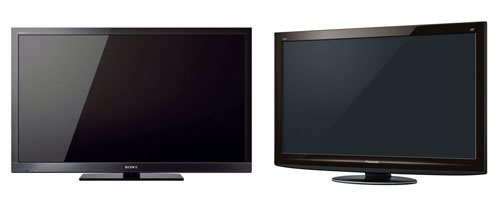 Sony & Panasonic confirm OLED TV panel co-development
Sony and Panasonic are looking to work together to develop printing-method-based OLED technology, which will enable them to focus on mass production of bigger-sized, high-resolution OLED TV panels and modules at a low cost. The manufacturers will be combining their individual advanced technologies in order to make development more efficient, and they are hoping to achieve mass production technology over the course of next year.
The world's first OLED television was launched back in 2007 by Sony who released an 11-inch model called the XEL-1, which was followed up with a 25-inch professional OLED monitor several years later in 2011. Since then, the Tokyo-headquartered conglomerate has continued to use deposition technologies to create and mass produce OLED displays. The company has also invested time and money into the active promotion of next-gen OLED technologies, which includes TFT drivers and hybrid OLED element devices and processing technologies that combine printing and deposition methods.
The other consumer electronics heavyweight involved in the venture, Panasonic, is known for its technological development of hi-res large OLED screens using the "all printing method" as well as other low cost printing methods. The firm has also been involved in the research and development (R&D) of OLED panel advancements, such as flexible OLED panels and the development of larger, high quality displays.
Both companies will be drawing on their own strengths in order to develop their own competitive, high-spec, next-generation OLED TVs and large displays. Meanwhile, they will continue to explore the prospect of working together to manufacture OLED panels and modules in larger volumes.