Over recent years, we have all become more demanding when it comes to the content that we are able to enjoy as HDTV owners, with most people wanting to access a variety of programmes, shows and movies with ease and convenience. The great choice of movie channels and content has made it easier for Brits to enjoy access to a range of exciting films, and this has recently been further boosted by Sony Pictures Television (SPT) Networks, which has announced that it is planning to launch the Sony Movie Channel in the United Kingdom.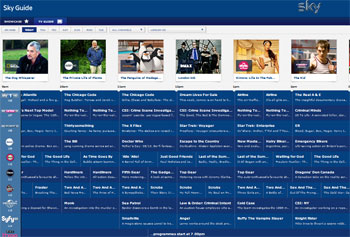 Sony Pictures to launch dedicated movie channel on Sky
This will be the second Sony-branded channel, and it is due to be released on Sky's basic TV package (which is available to 10 million subscribers) in spring this year. Marking the first occasion that it has launched outside of the United States, the new channel will be launched alongside a "plus one" service, so that those who miss out a movie by up to an hour can simply switch to the +1 channel, and watch it on there to catch up.
In addition to carrying advertising content, the new Sony Movie Channel will offer Sky customers access to a wide and exciting range of movie material, which includes features and movies from Sony as well as from other studios. The variety of genres covered is expected to be diverse, so there should be something for everyone once the channel launches.
SPT's senior vice president of broadcast and channel development Kate Marsh said that the company is very excited to launch the new movie channel, as films are a strong driving force in the UK pay TV market. She said that the channel would ensure that consumers have a wide choice of viewing options whilst advertisers are able to reach a wide range of demographics.