Fans of the Sony Playstation 3 will be delighted to hear the announcement this week from the Japanese consumer electronics giant at the Electronic Entertainment Expo (E3) 2011 about a new LED-backlit LCD display that has been designed to revolutionise PS3 gameplay. Officials from Sony have said that many players could be missing out on the excitement and thrill of 3D gaming, and the company's solution to this problem is to introduce a special monitor that is specifically devised for this purpose.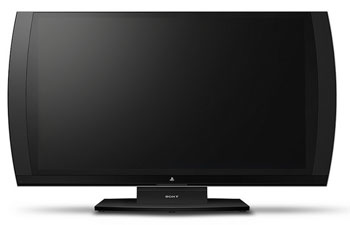 The Sony CECH-ZED1 is a 24-inch flat-panel TFT-LCD monitor, which will ship with a HDMI 1.4 cable for easy console connection, one pair of active-shutter 3D glasses, as well as a copy of Resistance 3 on Blu-ray. Despite being released under the Playstation brand, this extra-dimensional display can be used in conjunction with a 3D-capable PC or other 3D game consoles such as the Microsoft Xbox 360. For gaming enthusiasts, this new LCD will provide the opportunity to enjoy gaming on a whole new level, bringing extra thrills and spills in high quality 3D.
The Sony Playstation 3D Display comes with a range of great features, including a multiplayer function which enables two players to view two different full-screen pictures on the same monitor – ideal for a more immersive video gaming experience. Of course, both players will need to wear 3D glasses to enjoy this feature, but in exchange for the slight inconvenience they will be able to experience dual-player gaming on the same screen like never before.
The VA panel technology that is implemented on the Sony CECH-ZED1 is also used in some larger Bravia HDTV models. The 3D LCD monitor boasts a native screen resolution of full HD 1080p and a claimed contrast ratio of 5000:1, and is illuminated by edge LED backlight. The panel design has shades of the PSP (Playstation Portable); a subwoofer is even incorporated to boost low-end audio frequencies.
For those hoping to get their hands on Sony's PS3 3D Display right away, there is some bad news in that it is not due to be released until the autumn, when it will be initially launched in the United States at a price of US $499 (around £305). It remains unknown whether the CECH-ZED1 will be made available outside of the USA, but no doubt the 24″ 3-dimensional LED-sidelit LCD monitor will end up on many Christmas wish lists.