Sony has confirmed that its 24-inch Playstation-branded 3D TV/ monitor will be arriving in the UK and Europe this autumn. First unveiled at the Electronic Entertainment Expo (E3) 2011 back in June, the tri-dimensional display is meant to provide an accessible entry point (read: a cheaper alternative to a full-fledged 3D-capable HDTV) for 3D gaming.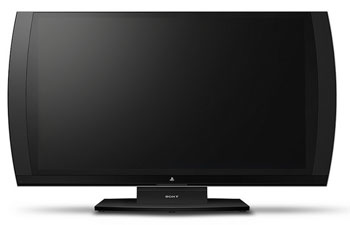 Sony Playstation 3D TV display to get UK & Europe release
The Japanese consumer electronics giant made the announcement at its press conference at the Gamescom 2011 trade fair in Cologne, Germany this week. When it was launched at this year's E3, the Sony Playstation 3D display was originally scheduled to go on sale in the USA come autumn; now it seems that British and European gamers are not going to miss out on the action.
Equipped with edge LED backlight and active-shutter 3D technologies, the Playstation 3D LCD monitor/ TV features the company's proprietary "SimulView" functionality which allows two players to view two different full-screen pictures on the same screen, which is likely to contribute to a more exciting multiplayer gaming experience. To enjoy this feature both players will have to wear compatible 3D eyewear, but fret not, because Sony has thoughtfully included two pairs of 3D glasses with sets sold in the United Kingdom and Europe.
The launch price for the Sony Playstation 3D monitor in Europe is €499, while EuroGamer has clarified that the UK price will be £499 which, of course, is significantly higher than the US pricing of $499 (around £300). The 3DTV display is slated for a Q3 release according to the Japanese conglomerate.