This week saw Sony officially announce that the Playstation 3 (PS3) has become the number one hardware choice for global viewers to stream Netflix onto their TVs. At times this year it has even surpassed PC usage of the video-on-demand (VoD) streaming service.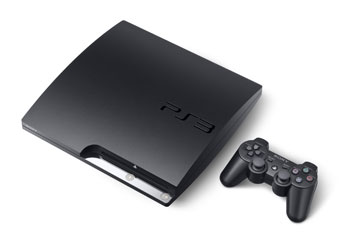 Sony proclaims PS3 as most-used device for streaming Netflix to TV
This is clearly a massive achievement for Sony, considering that Netflix is one of the most widely available streaming services available today, with consumers being able to access it via smartphones, tablets, other game consoles, media boxes like the Apple TV and Roku players, and last but not least internet-connected Smart HDTVs.
Netflix launched on the PS3 in November 2009, making it the first home entertainment console to offer many unique features that other video streaming services couldn't provide. The Playstation 3 was the first video game console to carry the Netflix app in full 1080p video resolution with 5.1-channel Dolby Digital Plus surround sound, as well as post-play, second screen controls, on-device signup, and alternate audio options including subtitles. A new voice interface called "Max" is also being tested on the PS3. The availability of these features leaves many competing platforms lagging behind.
Sony said it's proud that the PS3 is the most-used device for Netflix users in the living room, and with over 30 million members streaming worldwide, it would appear that they are only going from strength to strength.
The Japanese manufacturer is continuing to work closely with Netflix by offering alternative options to their customers, with Playstation Vita support having already been rolled out in the USA earlier this year. This allows anyone with a PS3 and Vita to switch between the two devices and continue watching the same programme. Clearly this could be of use when you need to nip to the bathroom, finish something in the kitchen, or perhaps let someone else in your house watch another television programme.
Netflix is fast becoming a firm favourite with consumers, because of the wide variety of content it has available, ranging from well-known blockbusters to the more acquired tastes of the indie film scene. With free trial offers working well to convert customers into paying ones, and the convenience of having access to a video store right in your own home, the video streaming service looks set to keep on growing.
Source: Sony USA Playstation blog