Sony has set an optimistic sales target for its upcoming PlayStation 4 (PS4) next-generation video game console, aiming to shift 5 million units before the end of the company's current fiscal year which finishes on the 31st of March 2014. Andrew House, Sony Computer Entertainment's president and group CEO, made the announcement at the firm's press conference at the Tokyo Game Show today.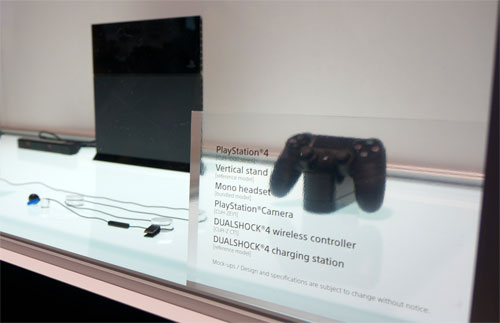 If achieved, the PS4 will comfortably outsell its predecessor within a similar timeframe by nearly 40%. The Sony PS3 went on sale during November 2006, with 3.6 million units shipped through to the then financial year end on the 31st of March 2007.
The Sony PS4 will go on sale in the USA on the 15th of November, with European markets including the UK scheduled to receive the hotly-anticipated console two weeks later on the 29th of November.
Microsoft has also announced a launch date of 22 November for its rival Xbox One console, as the battle for consumers' living room heats up. Both devices seeks to extend their capabilities beyond merely gaming by adding various internet and media entertainment features including streaming 4K Ultra HD content.
With preorders totalling 1 million units by August, whether Sony will succeed in selling 5 million PS4s in just a little more than 4 months from launch – though this includes a frantic festive shopping period – remains to be seen. The Japanese brand is widely perceived to be leading Microsoft in the next-gen console war, owing to the PlayStation 4's lower price compared with the Xbox One (£349 vs £429 in the United Kingdom), not to mention the latter's numerous PR gaffes and hasty criticism-induced back-pedalling. Earlier this week, market analysis firm FutureSource predicted that the Sony PS4 will achieve 20% higher installed base than the Microsoft Xbox One in the US, Europe and Japan combined during the first five years of launch.
Source: Reuters