Sony took the opportunity at this week's Gamescom 2013 conference in Germany to confirm the pricing and release dates for its long-awaited PlayStation 4 (PS4) console, announcing some price changes for its older hardware at the same time.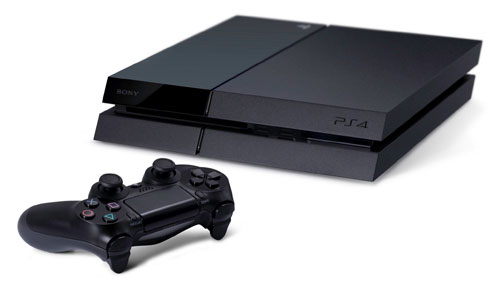 Sony Computer Entertainment's chief executive Andrew House also boasted of more than one million preorders of the console to date, which will be available to buy in American stores from the 15th of November, and European stores (including the UK) by the 29th of November.
"We've received a response that's nothing short of incredible so far," said House during his address.
The PS4 is set to go on sale in 32 different countries before the end of the year, something that will likely intensify competition with Microsoft, which has previously said its Xbox One console will hit the shops "at some point in November".
Sony also confirmed pricing details for the console, which will go on sale in the United Kingdom for £349, which is £80 cheaper than Microsoft's next-gen console. In addition, Sony said that its older PlayStation 3 and PlayStation Vita devices would see their retail prices slashed too – down to €199 (£170) in Europe. Previously, the PlayStation 3 was priced at €229 and the PlayStation Vita tagged at €249.
For HDTVTest readers, this is an exciting development, not least because many of them are avid gaming fans. More importantly, the release of Sony's PS4 might just herald the dawn of a much wider availability of native 4K media that's needed to encourage TV connoisseurs to part with their hard-earned cash. To date there's hardly any 4K content available to watch on Sony's, Samsung's and LG's gorgeous Ultra HD TVs, and Sony is keenly aware that the issue is the biggest obstacles to selling more of them.
The PlayStation 4 is unlikely to have an immediate impact, but there's no denying that the hardware is more than capable of doing so in the future. Sony Electronics President and COO Phil Molyneux recently stated that the company is planning to bring its 4K movie streaming service to the PS4, supporting its $700 4K Ultra HD Media player that comes with ten 4K movies pre-loaded, and will allow users to download additional content from the cloud.
This is a step in the right direction, and Sony will likely continue to churn out more movies and TV shows for its cloud streaming service, as well as its "Mastered in 4K" Blu-ray discs, but it won't be able to carry this torch alone. What needs to happen is for bigger media streaming sites to get on board too – particularly the likes of Netflix and Amazon's LoveFilm, but for that to happen we're also going to need to see additional support from broadcasters like Virgin and Sky TV with dedicated 4K channels, and studios to start filming their shows in ultra high definition.
The release of the Sony PS4 isn't going to lead to a sudden flood of 4K content, at least not this year. Even so, with the console capable of streaming 4K media it's most definitely a step in the right direction, and as time goes on we'll surely see this trickle turn into a flood. With Sony, Samsung and LG all slashing the retail prices of their 4K televisions recently more people are going to be tempted to buy one, and as the technology becomes more widespread, the growing demand for native content will ensure that someone finds a way to supply it.