It's been more than six long years since the launch of the giant, boxy and expensive yet hugely fantastic and fun PS3 video game console first arrived. But finally, the new era of gorgeous, even more expensive gaming has arrived – the Sony PS4 (PlayStation 4), unveiled last night at a special event in New York, sort of.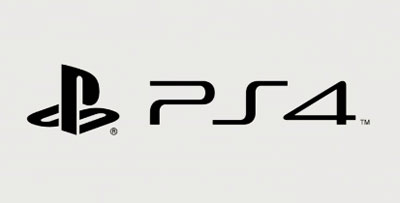 Sony announces PS4 without showing console nor mentioning 4K
We say "sort of", because unfortunately we didn't actually get to see the console itself – Sony took the peculiar step of just showcasing its capabilities rather than the actual hardware – but at least what we did see looks encouraging, with tons of game demos, specifications and the new DualShock 4 controller with touchpad finally revealed.
Perhaps by 'hiding' the actual console, Sony was hoping to emphasise the point that the PS4 represents a shift from thinking of its as just a "box or console" to simply the best platform for playing games:
"The PlayStation 4 will unleash your imagination and create next-generation game experience that surpass your wildest expectations," beamed Andrew House, Group CEO of Sony Computer Entertainment, at the launch event.
"The PS4 is founded upon our conviction that gamers must be given the best possible multi-dimensional gaming experience they expect and deserve."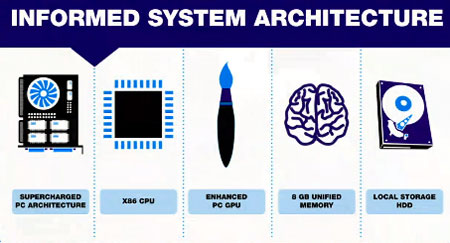 The PlayStation 4 will pack an x86 processor, together with an enhanced PC GPU and 8GB of high-speed unified memory, plus a system memory with local storage. No concrete release date was announced, but Sony assured us it would be released by Christmas, without mentioning how much the console might set us back.
DualShock 4 controller with touchpad
One of the most exciting revelations was the PS4's revamped controller, the DualShock 4 with Touchpad. Mark Cerny, Sony's PlayStation 4 architect, said that the joystick and trigger buttons will have an "enhanced feel", giving users a "tighter sense of control'" during gameplay. Cerny also spoke about the joypad's enhanced rumble capabilities and its reduced latency.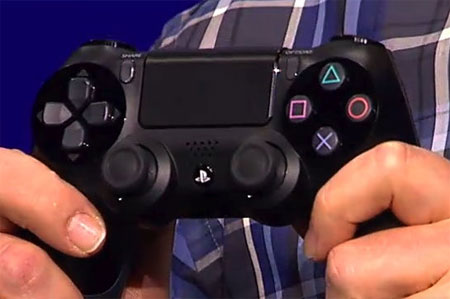 Several new features have been slapped onto the DualShock 4, with the most obvious being the new touchpad. Others include a new "Share" button, a headphone jack and a lightbar that helps to identify players. Meanwhile, a second peripheral has been added in the form of a stereo camera that can see objects in front of its and sense their depth.
The "Share" button indicates tighter integration of the console with social media, allowing games to broadcast their gaming on sites like Facebook in real-time. With this feature, friends will be able to "virtually look over your shoulder and interact", said David Perry, CEO of Gaikai, which was bought out by Sony last year. Friends will be able to post random comments, but even more impressive is the ability to let someone else take over the controls if a gamer needs assistance.
"Your circle of friends on the PS4 network will become much more important as we build this capability into it," added Perry.
PlayStation 4 Interface
One of the biggest changes will be the use of 'real names'. Cerny revealed that much of the interaction on PS4 would be done by gamer using their real names and profile pictures, saying that the console has been designed to "seamlessly interconnect" with our social lives. Meanwhile, mobile apps and web platforms will allow PS4 conversations to take place anywhere, allowing gamers to "stay in touch with the game's evolving world, no matter where you might be".
To achieve this, the PlayStation 4 will link up with its PS Vita handheld console, synchronising games and allowing for remote 'gaming on the go'.
"Long term, we want to make every PlayStation 4 game available on Vita," said Perry.
PS4 Games
Sony introduced a number of game developers at the event to show off their first PS4 titles. Cerny even showed off his own, personally developed game, known as Knack. However, the most exciting titles on display included Sucker Punch's InFAMOUS: Second Son; Evolution Studio's Driveclub; Guerrilla Games' Killzone: Shadow Fall; and Hothead Games' The Witness.
Also on stage was Capcom, showing off its new Deep Down title; Square Enix, which hinted at the release of a Final Fantasy title for the PS4; Activision, which showed off Destiny; and finally Blizzard, which spoke about its upcoming Diablo III for the PS4, with more details to come by March.
No Mention of 4K
One of the biggest disappointments for us at HDTVTest was Sony's failure to mention anything about the supposed 4K video output support. Rumours surfaced earlier this month that Sony might incorporate 4K as a way of boosting sales of its new Ultra HD TVs unveiled at this year's CES – with the lack of native content available for 4K TVs, making 4K-capable consoles is one of the most obvious ways to sell the new televisions, but sadly no mention was made of this when Sony talked about the PS4's specs.
That doesn't mean that there definitely won't be any 4K video support – after all, we haven't even seen what the console looks like yet. Sony could still be studying the feasibility of adding 4K, or might just be holding back on us so they can generate more excitement as the Christmas 2013 release date gets closer.