Before yesterday's unveiling of the Playstation 4 at yesterday's E3 Conference in Los Angeles, there was a lot of debate as to whether or not Sony would take a different path from Microsoft, and more importantly, which console would make the best impression. Sony's proposal was appealing to many with the PS4 said to be a developer-friendly console with the gamer's best interests at heart, but others quickly warmed to Microsoft's plans to take over the living room with the all-in-one entertainment center known as the Xbox One. So how do they stand now that both companies have had a chance to make their first sales pitch?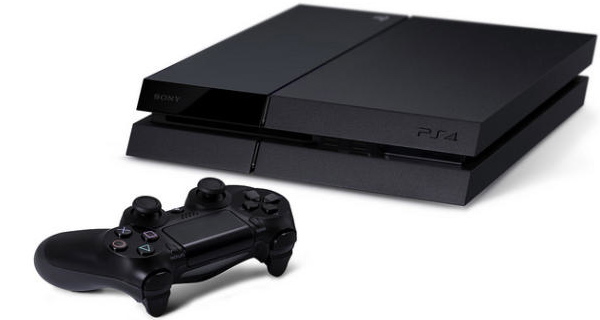 Sony PS4 trumps Xbox One with £349 price & 4K video delivery
It's a tough call, but from our perspective as avid games and TV fans above all else, the PS4 has the edge. Before we go drooling over the new PlayStation's capabilities, lets just remember that above all else this is a console, and therefore it's all about the games at the end of the day. Well, you know what? Sony has lined up more than 140 games that are currently in development, with a massive 40 of them being made exclusively for its platform. And its not just the major developers we're talking here – Sony paraded a whole host of indie developers eager to show off some highly original new titles.
And more than that, Sony lets you share your games – none of this registration and Microsoft/games developers taking a cut when you want to sell or even just give a game to your friend – just hand it over and that's it. You can even play offline, something that the Xbox One will only let you do for twenty four hours without logging in again.
The Games
During Sony's two-hour presentation, they took the chance to show off every single one of the forty titles that are exclusive to the PS4. You like shooting people? Check out Shadow Fall: Killzone. Fancy a bit of role playing? Take a look at Kingdom Hearts III or Final Fantasy XV. Prefer racing games? Drive Club will fit the bill.
While Microsoft was rubbing its hands with glee after it managed to secure a number of developers that historically only ever built games for the PS4, Sony chose to emphasise its variety above all else – quite simply, there'll be something for everyone, with titles like Mad Max and Elder Scrolls Online both set to appear on the PlayStation before anywhere else.
Then there's the indie games we mentioned – don't forget, the little guy has largely been scared off by Microsoft's draconian rules regarding self-publishing for the Xbox One, and so many of these lesser known titles will probably never make it on that platform. In contrast, Sony has welcomed such developers with open arms, giving indie games developers their own section on the PlayStation network and even showing off some of the upcoming titles, such as OctoDad from Young Horse, Transmission from SuperGiant Games, and Don't Starve by Klei Entertainment.
The Rules
Aside from being a winner on the gaming front, Sony confirmed a couple of other aspects of its policy that'll win over gamer's hearts. First and foremost, much to the relief of 99% of the game population, Sony's PS4 will not be placing any restrictions on second-hand games. Unlike Microsoft's clear-as-mud policy of being able to trade games once or twice (we're still not sure) and lend them to people only under strict conditions, lending, selling or simply giving away PS4 games couldn't be easier – all you have to do is hand it over. That's it, Sony doesn't care :)
Just as important in some gamer's eyes will be the restrictions on offline play. Unlike the Xbox One, the PS4 won't have any! All you'll have to do is switch on the console and start playing – no nonsense just hardcore gaming.
4K Streaming?
Finally, and although Sony hasn't made any official announcement yet, it looks as if the PlayStation 4 will be capable of streaming native 4K video content. This has been rumoured for a while, and though Sony chose to only focus on the gaming side of things last night, it would seem to be a forgone conclusion. After all, Sony has been pushing 4K delivery harder than most, and is desperate to sell its range of next-generation TV displays at all costs. The company has already designed a media player capable of delivering 4K, and its Colorworks Division's digital remastering has been busy working on 4K content production for months now.
And of course, there's one final area where the PS4 seems to have come out on top – namely the price tag. At £349, Sony's console will be £80 cheaper than the Xbox One. One thing we don't know yet whoever, is when the console will hit the shops. While Microsoft detailed a November release date for the Xbox One, Sony failed to do the same for the PS4, but nevertheless we can't imagine it not being on sale in time for Christmas.