Japanese consumer electronics giant Sony is set to launch a major rehaul of its TV operations after the company's television sales forecast for its financial year to March was slashed. Its TV business has faced tough competition from rival manufacturers over recent years, leaving Sony trailing behind the likes of Samsung as far as the flat-screen HDTV market is concerned.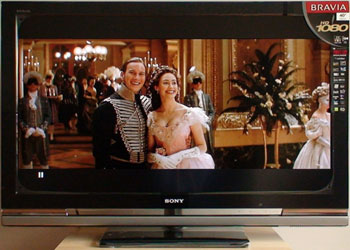 Sony to rehaul TV business
It has now been revealed that significant changes will be taking place as part of the restructuring, which will have a huge impact on the way that the firm runs its TV operations. The company is expected to clock up its eighth consecutive years of losses for its television division, and in order to avoid the gap between its own performance and that of its rivals widening further, Sony has decided that drastic changes are needed.
Sony's chief financial officer Masaru Kato stated that a thorough review will take place, which will see all areas of the manufacturer's TV business – ranging from development and manufacturing to sales and marketing – scrutinised. Already, the company has been offloading its TV factory plants and outsourcing production.
It is not just Sony who is experiencing problems, as demand for flat-panel televisions has slowed in both the United States and Europe. Global shipment forecasts have dropped by 3% according to recently released figures, since many consumers have already upgraded their TVs from CRT sets. Sony's forecast for sales of Bravia LCD TV displays has been revised downwards by 19% to a total of 22 million sets.
Executives at Sony are now said to be "going back to the drawing board" when it comes to the company's TV arm, and some believe that this could mean that a possible merger is on the cards, particularly given that many other television makers are experiencing similar problems.