Sony is cranking up its efforts to rescue its failing television business, which has been bleeding money like there's no tomorrow in spite of its aggressive push into the 4K TV market. So what's the next step for the famous Japanese brand? Simple – it's going to spin off its Bravia TV division into a separate business entity, which is to redouble its efforts with the kinds of high-end 4K TVs that we first saw at least month's CES.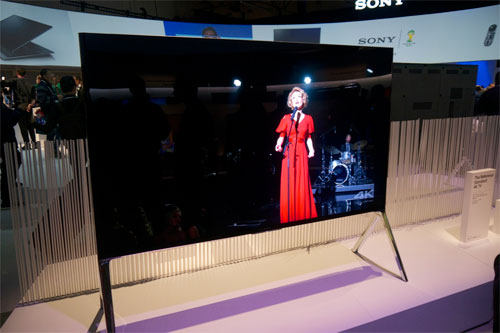 The announcement follows the company's most recent forecast for the latest financial year, which projects an operating loss of some 110 billion yen (around £660 million), well down on its earlier predictions of a 30 billion yen (approximately £180 million) profit. Sony has made some serious efforts at restructuring its TV business before, first announcing a "TV business profitability improvement plan" back in 2011. But while this has helped to stem the flow – bringing operating losses down from 147.5 billion yen (roughly £885 million) in March 2012 to 69.6 billion yen (around £417 million) in March 2013, this still isn't acceptable.
To offset this disappointing performance, the company says that it intends to manufacture a greater proportion of 4K Ultra HD TVs on its assembly lines, and push harder into the high-end television market. The plan is to "reinforce the company's leading position in the 4K market by strengthening its product lineup," while it'll also focus on developing new image-enhancing and wide colour range technologies to boost its standard HDTV models. In addition to this, the firm is planning an aggressive drive into so-called emerging markets, where it'll develop and launch models that are specifically tailored towards local needs.
As part of its overall cost-cutting measures, Sony said it's also planning to dump its poorly performing VAIO PC division, which will be sold to Japan Industrial Partners (JIP). Moving forward, the company plans to focus on four key markets – TVs, mobile phones, gaming and cameras. To that end, Sony's CEO Kazuo Hirai insisted that there's no way the company will dump its TV business.
"We are beginning to see the path to a turnaround in our TV business," he says. "TV remains an important category for Sony."
There's certainly lots of evidence to suggest Kazuo is right, with the company claiming to have sold more ultra high-definition (UHD) TVs in North America than any other brand during 2013, and taking 75% of the overall market, according to its own sales figures.