Today sees the launch of the new Sony Tablet S, which is the latest addition to the increasingly popular tablet PC market in the UK. Whilst the Japanese consumer electronics manufacturer may be a little late in entering the tablet market in the United Kingdom, many people will be keen to get their hands on the device as Sony is a popular brand name, and consumer interest in Internet tablets is growing.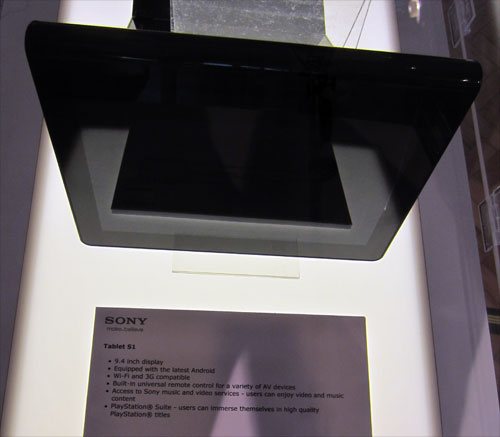 Currys & PC World sweetens Sony Tablet S purchase
However, interest in the launch of the Sony Tablet S on Friday will be greater than normal as some lucky customers will find themselves getting a free Sony Bravia LCD TV worth £400 when they buy the new Sony Tablet S. This follows an announcement from electrical retail giants PC World and Currys that they are giving away free Sony Bravia televisions at their flagship store at Tottenham Court Road, London.
The free Sony Bravia HDTV sets are 32-inch models, and will be given to the first one hundred customers who purchase the Sony Tablet S from the store. With an offer like this it is likely that many people will be arriving in the early hours of the morning or even camping there overnight to be the first in line. Doors will be opening at 7.00am in readiness for the rush and staff will be serving refreshments from 5.00am for those that arrive there at the crack of dawn in order to benefit from the offer.
The Sony Tablet S costs £399 to purchase for the 16GB WiFi model, with a 32GB one coming later priced at £479. Currys and PC World are hoping that the offer will serve as a great incentive to tech-savvy customers who are thinking of buying a tablet, and an official from the group said that it was exciting to be the first British retailer to be selling the Sony tablet.