Those who have splashed a lot of money on a fancy, high-end Ultra HD 4K TV need not worry about not having anything to watch. Sony has recently announced it is taking the initiative, and started producing up-to-date renderings of popular television series in the new format in order to supply much-needed content to the industry's most important emerging market.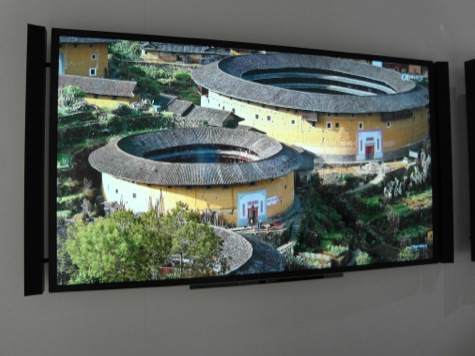 Sony opens 4K TV post-production studio for ultra HD remastering
The effort is being undertaken by Sony's Colorworks digital intermediate facility, which has just opened a new post-production studio aimed at supplying hungry ultra high-definition (UHD) viewers with content. The new facility, which we first heard about last month, plans to offer post-production services for movies and shows recorded in 4K, as well as remastering services for older media.
Among the shows that viewers can look forward to in the coming months are hit American series Show Me, due to air on NBC this spring, and Masters of Sex which will screen on Showtime later this year. In addition, Sony said that it has plans to remaster five seasons of Breaking Bad, plus dozens of movie classics like Groundhog Day, Ghostbusters and On The Waterfront.
The launch of Colorwork's new 4K post-production facility shows that Sony is getting serious about 4K TV as it looks for a way to hit back against Samsung and LG's dominance of HDTV markets. In addition to the new facility, Sony is also rumoured to be planning a 4K-capable PlayStation console which would give consumers even more reason to buy its new TVs.
Bob Bailey, Senior Vice President of Colorworks, said that the demand for 4K content is already growing, and that the new post-production facility represents part of its efforts to meet that demand.
"Colorworks and Sony are helping to support the growth of 4K TV by offering producers a seamless way to re-master their shows and movies into the TV format of the future," said Bailey.
The new facility, called Colorworks 4K Television, will work alongside other Sony production units such as its visual effects, sound mixing and sound editorial facilities, ensuring that producers will have a one-stop solution for 4K post-production services. The facility has been well equipped to meet the expected high demand, with Baselight EIGHT color grading systems, 4K Sony projection systems, high resolution digital monitors and other hi-tech gear required to support 4K video production.
Sony said that all high-definition media remastered in 4K will be labelled "Mastered in 4K", and be stored on suitably packaged Blu-ray media. While 4K Blu-ray players are still likely to be a good couple of years away, Sony added that its remastered media will ensure the "best picture possible" when it's upscaled to UHD TV displays.