Sony has begun rolling out a key firmware update for its Bravia X9 series of ultra high-definition (UHD) televisions in its native country of Japan. This brings HDMI 2.0 support to its 4K TVs for the first time, in line with the upgrade roadmap that was outlined by the company at IFA 2013 back in September.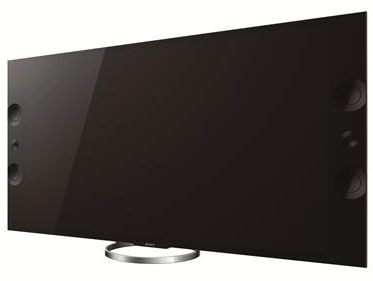 The firmware update was announced by Sony Japan in a press release earlier this week, which stated that once the free update is installed, the company's Bravia 55-inch and 65-inch X8 and X9 series will be able to receive 2160p/60 signal through the fourth HDMI port (which is not ARC-enabled) from a variety of mediums, including future 4K Blu-rays, video game consoles, 4K-compatible satellite receivers, multimedia players and 4K scalers.
HDMI 2.0 will bring about a number of improvements, the most notable of which is enhanced motion clarity, thanks to the boost in frame rate it provides. The new standard will deliver 4K at 50fps and 60fps for 4096×2160 and 3840×2160 resolutions, compared to the maximum 24fps/ 30fps offered by HDMI 1.4. As is the case with Sony's VPL-VW500 4K projector, the version implemented on the X8 and X9 4KTVs is HDMI 2.0b, limited to 4:2:0 8-bit at 50/60 frames per second, with a maximum bandwidth of 10.2 Gbps.
The firmware update can now be downloaded from the company's website for installation using a USB memory stick. There are also plans to release an over-the-air update in the future. No word yet as to when the update will be available for UK and European users, although we hope to see it released in this region sooner rather than later, bringing HDMI 2.0 support to the KD-55X9005A and KD-65X9005A 4K UHD TVs. As previously reported, the slim-bezelled Sony X8 won't be coming to the United Kingdom and most of Europe.
The larger 84-inch Sony KD-84X9005 will require a hardware upgrade rather than just a software update due to the lack of the necessary HDMI 2.0 chip. More information about the upgrade procedure and pricing will be released next month.
Source: Sony Japan (Google translated)