Sony has launched its new VPL-VW550ES 4K HDR projector at the IFA 2016 consumer electronics trade show in Berlin, which will be the direct successor to the Japanese brand's successful VPL-VW520ES model. It will be the company's third home cinema projector release since last year's IFA, following on from the 1080p VPL-HW45ES and the laser VPL-VW5000ES.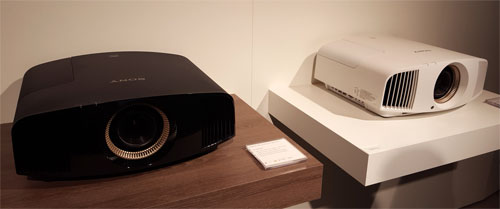 Like its predecessor, the Sony VW550 will use the same chassis and three SXRD panels delivering true 4K resolution of 4096×2160. It will come in two colours, black (for home theatre bat caves) and white (for living room). A Sony spokesperson told HDTVTest that they've been surprised by the 50/50 split of these finishes on VW520ES purchases, suggesting that more and more users are installing them in non-light-controlled living rooms.
Advantages of the VW550ES over the previous generation include nearly 20% higher dynamic contrast (Sony quotes a lumens brightness of 1800 and dynamic contrast ratio of 350,000:1), as well as HLG (Hybrid Log-Gamma) support after a firmware update later in the year. HLG is a HDR transfer function standard that has been co-developed by the BBC and NHK, designed to provide backward compatibility on non-HDR-capable displays. HLG has been listed within the ITU's BT.2100 specifications, and will be the main format used by broadcasters for HDR delivery.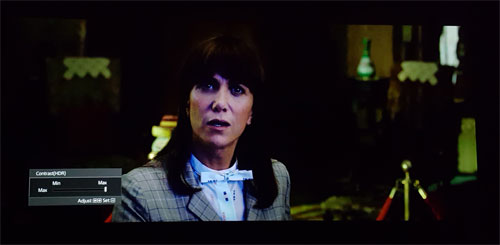 Another improvement on the Sony VPLVW550ES is a new [Contrast (HDR)] setting that – in conjunction with a reworked [Contrast Enhancer] control – allows users to boost brightness without sacrificing black level in HDR mode, although at the expense of introducing hard clipping. User-friendliness has gone up too: the projector will automatically kick into BT.2020 colour space upon receipt of AVI Rec.2020 infoframe from 4K Blu-ray movies, whereas on the VW320ES, VW520ES and VW5000ES it had to be manually selected. Sony is planning to bring some of these improvements to older SXRD models with software updates.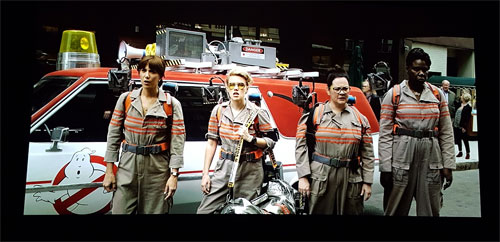 Both HDMI inputs on the VPL-VW550 are HDCP 2.2-compliant. Given that the machine's output for 4K/60p is still specced at 8-bit 4:2:0, we pressed Sony on whether the VPL-VW550ES is actually equipped with an 18Gbps chipset. Our question was dodged with a vague "not quite" answer, so make of that what you will.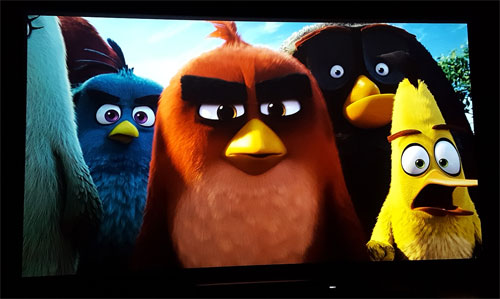 In our opinion, the benefits of HDR are subtle at best on most projectors due to their limited peak brightness, and the Sony VW550ES didn't manage to persuade us otherwise when we were treated to HDR snippets of Ghostbusters and Angry Birds in a darkened room a short walk away from Sony's IFA showhall. On the upside, colours looked gorgeous, detail appeared pin-sharp, and at least the image wasn't washed out by elevated blacks.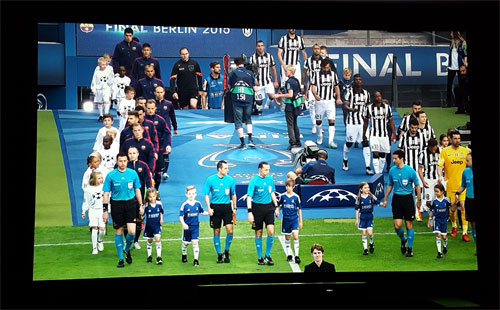 We also saw a clip of the Champions League football final between Barcelona and Juventus (just in 4K SDR rather than HLG HDR), and were impressed by the motion smoothness and clarity, a traditional strength of Sony projectors and TVs.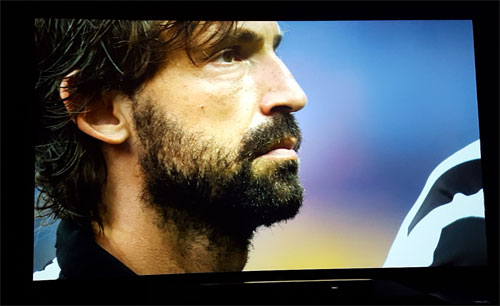 The Sony VPL-VW550ES will retail at the same launch price of the VPL-VW520ES, i.e. €9,999 or probably £9,000. The projector should start shipping towards the end of October.