A report from the USA claims that Sony is on the verge of declaring an all-out pricing war against rival Ultra HD TV manufacturers Samsung and LG Electronics, with the Japanese company set to slash up to a $1,500 off the cost of its high-end Bravia X9 4K TVs.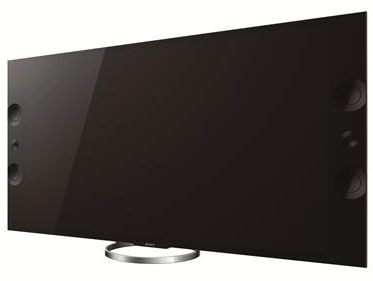 The claim was made by the Consumer Electronics Daily industry trade publication, which states that Sony is planning to cut the price of its 55-inch XBR-65X900A and 65-inch XBR900A to just $3,999.99 and $5,499.99 respectively on the 25th of August. Currently the two models are on sale in the US for $4,999.99 and $6,999.99. In addition to these plans, Sony is also gearing up to launch two newer, cheaper 4K TVs, priced at $3,499.99 for the 55in model and $4,999.99 for its new 65in screen. Sony's new Ultra HD 4K televisions are said to have similar specs to the XBR-65X900A and the XBR900A, however several features have been trimmed in order to keep costs down, such as the omission of magnetic fluid speakers.
Sony's decision to slim down the audio aspect of its new Ultra HD TVs is a smart one considering how these 'unnecessary' features bump up the price tag. Consumers are wary of paying high prices for 4K as it is, and it's believed that many feel that Sony's current Bravia X9 with their built-in speakers extra-wide form factor aren't worth the expense, especially when many prefer to use full external sound systems or soundbars instead.
Interestingly, Sony's price cuts have emerged just 24 hours after news that Korean firms Samsung and LG have reduced the costs of some of their own next-generation displays, in what appears to be the beginning of an aggressive pricing war between the world's three biggest TV brands. On Monday, Samsung said that it would be cutting the price of its brand new curved OLED TVs by a massive 33%, just hours before LG responded by launching more affordable 55-inch 55LA9650 and 65-inch 65LA9650 4K TVs with less features.
Given how close the timing of these announcements are, it's not certain who made the first move. One thing we can be sure of though is that if Sony's new price points are confirmed, its Ultra HD TV line-up will be considerably cheaper than that of other major brands, although still nowhere near as competitively priced as some of the lesser known Chinese brands that have recently begun making tentative moves into Western markets.
In other news, Sony is said to be advancing its plans to deliver more native 4K content to buyers of its ultra high-definition televisions. Consumer Electronics Daily claims that the Japanese brand is hoping to put out more than 100 Ultra HD titles by the end of the year, including new Hollywood blockbusters from franchises like the Evil Dead and Spider-Man. Most likely, this content will be available exclusively through Sony's recently announced 4K media streaming service, which means that Bravia owners will not only enjoy the lowest possible prices on their hardware, but also by far and away the widest selection of content out there.
Source: Consumer Electronics Daily via HD Guru