Sony has today announced that its upcoming Bravia X93C and X94C series of 4K Ultra HD TVs will become compatible with HDR (high dynamic range) content following a firmware update later in the summer. The Japanese manufacturer did not fully disclose its HDR plans at its UK spring trade show two months ago, but has now showed its hands with regards to this emerging video format.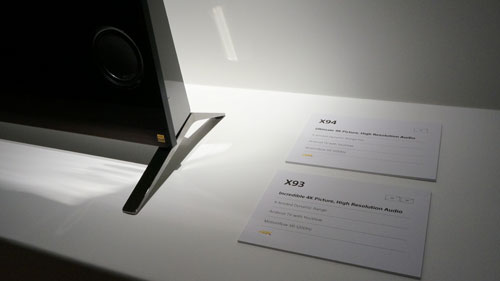 HDR (high dynamic range) is probably the most exciting aspect in the next phase of UHD (ultra high-definition) TV development, promising to offer superior contrast and greater gradations in video material mastered to this standard. This not only allows movie directors to expand their creative palette, but also viewers to enjoy a superior viewing experience.
Out of Sony's 12-strong 4K TV lineup in 2015, it's the two highest up the Bravia hierarchy, namely the X93 and X94, that will receive the network-applied HDR update. The Sony X93C will be available in 55 and 65 inches (model numbers KD-55X9305C and KD-65X9305C), costing £2599 and £3999 respectively. The range-topping Bravia X94C (which features full-array local dimming) will come in a whooping 75 inches, and command a retail price tag of £7499. Given the screen sizes and pricing, the KD55X9305C and KD65X9305C are definitely shaping up to be the most accessible route to HDR-compliant TVs for Sony fans.
While there are a number of competing HDR standards, it's unclear which is the one Sony has adopted for its HDR-compliant televisions. Also unknown is the peak brightness that the Sony X93 and X94 are capable of. Again, a reference target for peak luminance is something that has yet to be formally ratified, but 1000 cd/m2 seems to be the figure bandied about at the moment. Video streaming companies like Netflix and Amazon Instant Video have indicated that they'll be releasing HDR-treated content sometime this year.
Sony's HDR-compatible 4K UHD TVs will be equipped with the brand's new 4K Processor X1 upconversion technology, as well as Android TV with all the features (Google Play Store apps, voice search and Google Cast) the platform brings. Release dates remain unchanged at around late June/ July, so the network software update for HDR may even be available at launch time.