The clouding phenomenon affecting some large screen LCD panels is increasingly recognized as 'mura', a Japanese term for 'unevenness' used to describe a low-contrast and irregular pattern or region causing uneven screen uniformity under certain conditions. In United States, the problem first cropped up with the latest Sony Bravia XBR sets, but intriguingly, this has also been spotted on some UK Bravia W and X series units with the possibility that other manufacturers may suffer from similar issues.
There are many manifestations of this mura condition and the causes are probably quite diverse as well. Although Sony has not issued an official technical explanation for the mura appearance on some of its units, several reasons have been mentioned (not all by conspiracy theorists : )
Impurities or foreign particles in the crystal matrix
Uneven distribution of LCD matrix during manufacturing
Backlight variance
Thermal induced stress
Panel assembly induced stress
How to Detect It
You can actively search for the problem by (do all three):
Setting the LCD backlight to factory or normal levels.

Watching in low ambient light conditions.

Choose a dark scene with many black elements.
Generally, you can limit the appearance of mura or clouding by reversing the above conditions. So, watching your LCD in brighter conditions with lower backlight and normal programmes will not expose this problem. In the US, the fix for Sony XBR mura defect revolves around lowering the backlight.
Mura has probably been around since LCD technology was introduced to the public. Heck, my colleagues' 19 inch LCD monitor and flatmate's Toshiba 32 inch HDTV have clouding to some extent. So why now? Well, LCD screens are getting bigger and we are enjoying more content now in low light conditions. Put this together with high consumer expectations (hint: price driven) it's not hard to imagine a public backlash, and a costly PR disaster, if you get it wrong.
Technical papers on the net seem to imply a quality control issue with mura afflicted panels, given the need for automatic inspection algorithms. So are these panels defective or just low in quality? You decide. My point is: always check your screen.
If you don't know what I'm talking about, the following pics should give you some idea.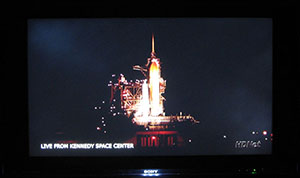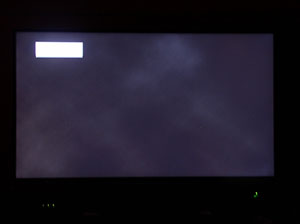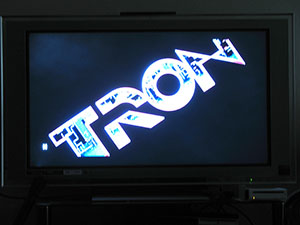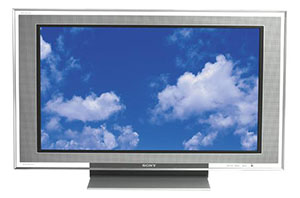 Here's to a cloud nine experience!
Resource
For user experience and support on clouding please visit the following sites:
http://www.avsforum.com/avs-vb/showthread.php?t=748779&page=1&pp=30
http://www.avforums.com/forums/showthread.php?t=432171
Acknowledgements
http://www.behardware.com/articles/589-1/panels-a-carte-mura-components-dead-pixels.html
http://www.magictouch.com/Mura.pdf