If you're desperate to get your hands on a spanking new Ultra HD 4K TV but think the prices put them just a tad out of reach, well we've got news for you. In a couple of months' time, it will be possible to get your hands on a 50-inch LED 4K TV for the bargain bucket price of just $999 (around £650), so long as you don't mind it being a 'second rate' Chinese brand, that it.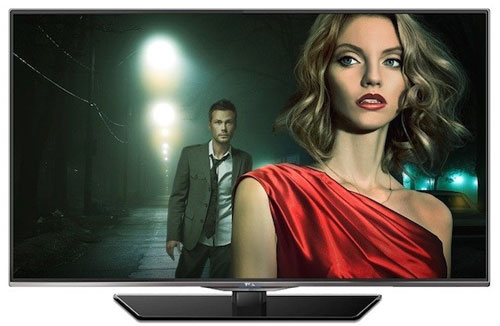 The most affordable 4K television to hit the shops yet comes from TCL (short for The Creative Life), which says that the 3840×2160 resolution sets will be available from September. The TCL 7E504D LED TV sports a super-slim bezel and a gunmetal grey finish, and comes with four HDMI slots which means that regular HD content can be upscaled from your DVD or Blu-ray player. It also features SRS TruSurroundHD to help blast out surround sound around your living room.
TCL isn't exactly a household name in the west, but it does have some credential. Believe it or not, it's the third-largest TV brand in the world after Samsung and LG, and by far and away the biggest in China. The company says that it's now hoping to make a name for itself beyond the PRC's borders, hence the extremely aggressive pricing.
As Michelle Mao, TCL USA president put it in a statement:
"Our mission is to establish the TCL brand in the US by delivering high quality HDTVs with all the latest features and premium design."
If pricing alone is the only deciding factor, TCL's 50in 4K TV wins hands down when compared to rival offerings. At the high-end of the spectrum, we have the likes of Samsung and its 55-inch UE55F9000 4K TV priced at a whopping £3,999, while even Seiki Digital's low-end model costs $300 more than the TCL.
But of course, we'd be pretty foolish to rush out and buy this thing just because it's affordable. How does it stack up against better-known brands? It's hard to say without getting our hands on one, but what we know is that the 7E504D comes with four HDMI 1.4 connections, allowing for a maximum frame rate of 24 per second at a 4096×2160 resolution. That seems to be more than enough for viewing regular video content, but for gamers who need a minimum of a DisplayPort 1.2, a pair of dual-link DVI ports, or a HDMI 2.0, it simply won't cut it.
If you're not into gaming, TCL's ultra high-definition television might just be worth a shot at that price, but for gamers looking to jump into 4K, it's probably better to give this one a miss.