Oberon Media, the exclusive distributor of the world-famous video game Tetris for internet-connected televisions, has announced that it is bringing the game to the Samsung Smart TV application marketplace. The casual-games company has decided to debut the much-loved classic game – originally invented back in 1984 by Russian mathematician Alexey Pajitnov – on Samsung Apps, the first HDTV-based app store in the world as claimed by the Korean conglomerate.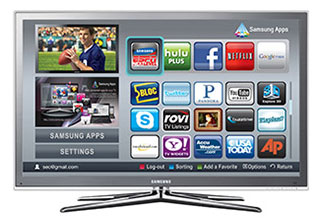 As part of its global debut in the connected TV market, Tetris has been modified somewhat in terms of graphics and gameplay to cater to Samsung Apps users. These customisations purportedly heighten the enjoyment derived from playing the game on Samsung Smart TVs – a move that has been welcomed with open arms by the Seoul-based television manufacturer.
Samsung's senior vice president of media solution centre Kang-hyun Kwon said that the company was thrilled to welcome Tetris on board. He further explained that the game had both entertainment value and brand power, which will ultimately increase awareness of Samsung Apps, generate earnings, and fuel engagement among users.
Oberon Media also expressed its delight over the tie-up. Bob Sirmans, senior vice president of business development for Oberon Media, said that the firm had been extremely impressed with the huge growth of the Samsung App store, and was therefore more than happy to launch one of the most popular games of all time on such an established web-enabled portal. He stressed that the company is putting itself in a very strong position to become an industry leader for TV game development, as demand for internet-connected TVs and services continues to rise.
American and South Korean owners of 2011 Samsung HDTVs (featuring the new "Smart Hub" interface) who wish to try their hand at this Tetris gaming app can either download the trial version for free, or purchase the game for a once-off fee of US $4.99 (around £3). Whether the app will eventually be released in the United Kingdom or Europe remains unknown at this time of writing.