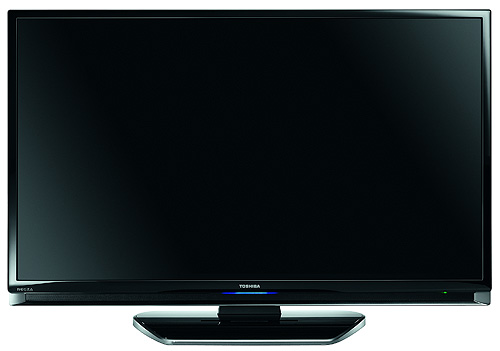 The Toshiba 40ZF355DB rectifies the absence of 100Hz technology on last year's similarly gorgeous Regza XF "Picture Frame" range of LCD TV. Blessed with excellent black level (due in no small part to its S-PVA LCD panel) and top-notch video processing (including judder-free 5:5 pulldown), the Toshiba 40ZF355DB is – along with the SPVA-based Samsung A656 and Sony W4000 – one of the best LCD HDTVs you can buy on the market today.

While conducting your research on this LCD television on the internet, you may have come across slightly different model names, for example either the Toshiba 40ZF355D or the Toshiba 40ZF355DB. For all intensive purposes, both employ the same S-PVA panel and the same video processing engine, and so should share similar picture qualities (inky blacks, etc.); the latter (with the extra alphabet 'B') simply denotes the British 3-pin-plug version which is sold in the United Kingdom.
Here's our full Toshiba 40ZF355D review.