Toshiba has expanded its range of ultra HD 4K televisions at last night's CES Unveiled curtain raiser event in Las Vegas, adding 58-inch and 65-inch models to the 84-inch "Quad Full HD" LED LCD TV we first saw at the IFA 2012 in Berlin back in August last year.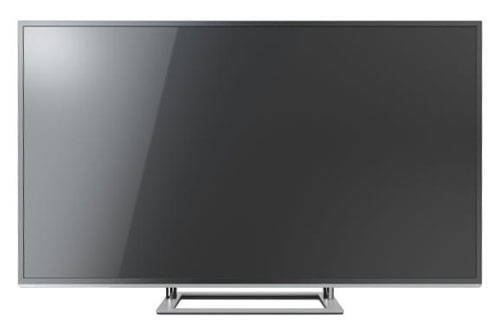 Toshiba adds 58″ & 65″ 4K TVs to 84-inch L9300 Quad Full HD TV
At IFA, Toshiba's 84-incher was pitched pretty much as a prototype, but now the Japanese manufacturer has seen fit to give its new ultra high-definition (UHD) TV lineup a series number of L9300. Probably the most intriguing model in the range is the 58-inch Toshiba 58L9300: as far as we know LG Display (the leading supplier of ultra high-def LCD television panels) has not publicly announced that it's producing a 4K LCD panel with a screen size of 58 inches, so Toshiba must have sourced it from another vendor.
All ultra HD TV maker we've spoken to have sought to champion the quality of 4K upscaling on their respective offerings, which is totally understandable given the severe dearth of native 4K content, not to mention it provides an easy way to differentiate from competing products. Toshiba is no different – the company claims its proprietary "CEVO 4K Quad+Dual Core Processor" implemented on the L9300 range of UHDTV displays is capable of delivering best-in-class scaling from, say, 1080p HDTV content onto the 3840×2160 panel.
Other features include CQ (Cinema Quality) dual-core video processing engine, edge LED backlight with pseudo-local dimming, passive 3D which can finally be enjoyed in full HD 3D resolution, gunmetal styling with ultra-thin bezel, a pedestal stand with a cored-out rectangular base, as well as the firm's new "Cloud TV" smart internet-connected platform. Toshiba said the L9300 "Quad Full HD" LED TVs are on track for release this summer, although no pricing detail was divulged.