Toshiba has launched a raft of new HDTVs at the IFA 2010 consumer electronics trade show in Berlin, including the company's initial foray into 3D TVs (which is about 6 months later than when Panasonic and Samsung 3D TV sets first hit the market).

Toshiba 40WL768/ 40WL768D
Named the Regza WL768 series, Toshiba's 3D TV range is available in three screen sizes:
| | | |
| --- | --- | --- |
| Size (inch) | Model Name | Alternative Model Name |
| 40 | Toshiba 40WL768 | Toshiba 40WL768B, 40WL768D, 40WL768DB |
| 46 | Toshiba 46WL768 | Toshiba 46WL768B, 46WL768D, 46WL768DB |
| 55 | Toshiba 55WL768 | Toshiba 55WL768B, 55WL768D, 55WL768DB |
The Toshiba 40WL768, 46WL768 and 55WL768 all utilise an Edge LED backlighting system, allowing for an ultra-slim chassis which, when combined with stylistic cues commissioned from Jacob Jensen Design (responsible for Bang & Olufsen's avant-garde lines), contributes to a modern and elegant look.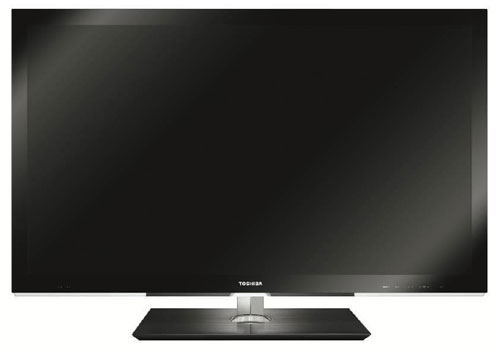 Specification-wise, the Toshiba 40WL768, 46WL768 and 55WL768 come with full HD 1920 x 1080 panels, claimed dynamic contrast ratio of 7 million to 1, Toshiba's proprietary MetaBrain video processing engine (which includes Resolution+ upscaling and Active Vision M200HD Pro 200Hz motion technology), inbuilt DVB-T2 Freeview HD tuner, and integrated wireless (WiFi) connectivity with out-of-the-box Youtube and BBC iPlayer access.
The 3D technology implemented on the Toshiba 40WL768, 46WL768 and 55WL768 is the active shutter variant which requires viewers to wear active shutter 3D glasses in order to watch 3D content. One pair of compatible 3D glasses is bundled with each Toshiba 3D TV bought.
The Toshiba WL768 series is scheduled to go on sale in the UK from October this year, but so far prices have yet to be confirmed.
Toshiba 40VL748/ 40VL748D
One rung down from the WL768 series is the Toshiba VL748 range which similarly boasts full HD 1920 X 1080 native screen resolution, Edge LED backlight, Jacob Jensen-inspired exterior and integrated Freeview HD tuner, but does not have 3D capabilities, 200Hz motion (only 100Hz Active Vision M100HD), nor inbuilt WiFi connectivity (a wireless USB dongle needs to be purchased separately).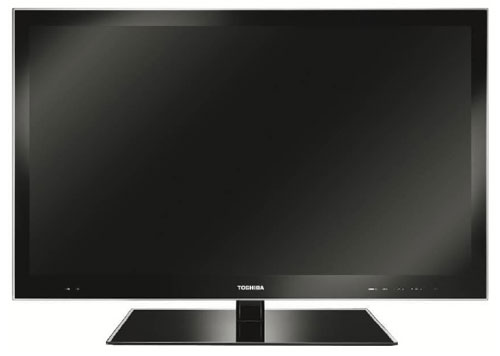 Arriving in October too, the Toshiba VL748 range comes in two sizes:
| | | |
| --- | --- | --- |
| Size (inch) | Model Name | Alternative Model Name |
| 40 | Toshiba 40VL748 | Toshiba 40VL748B, 40VL748D, 40VL748DB |
| 46 | Toshiba 46VL748 | Toshiba 46VL748B, 46VL748D, 46VL748DB |
Toshiba 42SL738/ 42SL738D
Last but not least, the Toshiba 42SL738 (may also be advertised alternatively as Toshiba 42SL738D or Toshiba 42SL738DB) is the entry-level offering from the company's latest HDTV launches at IFA 2010.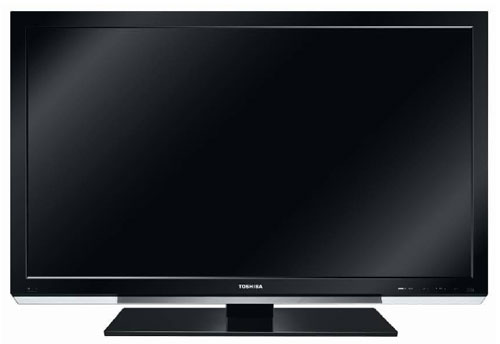 The Toshiba 42SL738 sports a full HD LCD panel with LED backlighting, 100Hz motion, super-slim design, but no built-in Freeview HD tuner. And given its purported dynamic contrast ratio of only 1,000,000:1 and its 42-inch screen size, black level on the Toshiba 42SL738 is probably not going to be as deep as the VL748 and WL768 series.
The 42SL738 HDTV is due to hit UK shops in October. Price remains unknown for now, but Toshiba claims it is "extremely attractive".