After a few years by the wayside, Toshiba is aiming to rejuvenate its brand in the UK and European TV market, as evidenced by this week's launch of the company's first OLED TV outside its home country of Japan.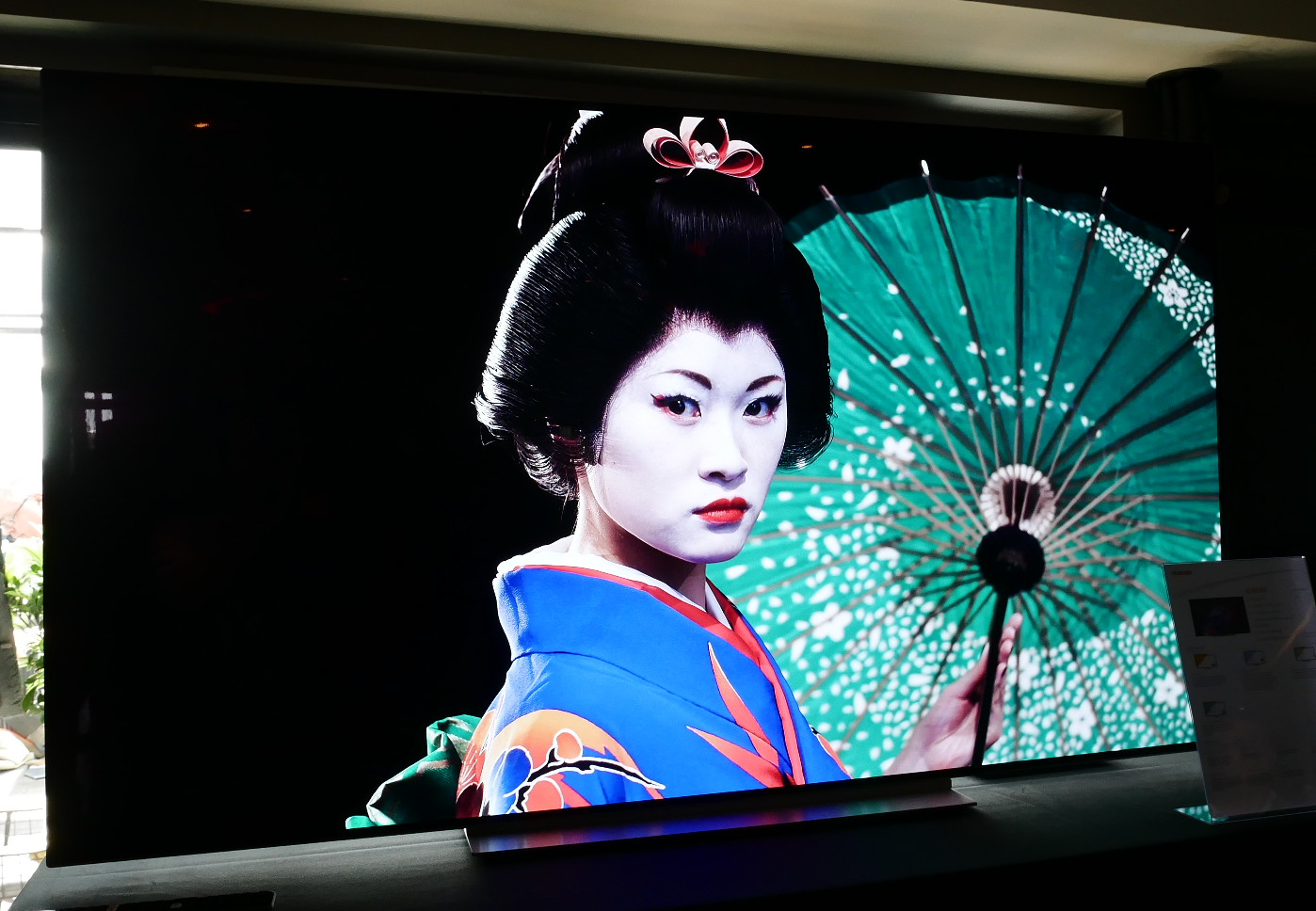 The Toshiba X97 is a 65-inch OLED television whose WRGB panel would have been sourced from LG Display, the sole vendor of commercially-viable, TV-sized OLED panels at this time of writing (June 2017). Like all other 2017 OLEDs we've reviewed to date, the Toshiba 65X97 features a flat-screen form factor, native UHD (ultra high-definition) resolution of 3840×2160, 99% DCI-P3 colour gamut coverage, and no 3D support.
The Japanese brand claims the X9763 offers a game mode with an input lag of less than 1ms. To date, no television we've measured using a Leo Bodnar tester has delivered a lag time below 14ms, so it's very possible that Toshiba is using a different methodology. Nevertheless, it's exciting to see the firm recognising the importance of low latency to gamers.
Since OLED display technology does not require a backlight plane, the Toshiba 65X97 unsurprisingly sports a minimalist design with a super-slim bezel and a space-saving, brushed aluminium stand. Other features include four HDMI inputs, three USB ports, the company's MEMC (motion estimation/ motion compensation) technology, built-in Smart TV portal with Netflix and YouTube 4K access, as well as a Screenshare function that allows viewers to cast content from their Android smartphones directly on the big screen.
All Toshiba 2017 TVs including the X97 OLED plus U77 and U67 LED LCDs in the UK and Europe are manufactured by Vestel under a pan-European licensing agreement, though we're informed that Toshiba's Japanese-led design team still has an input into each TV. This arrangement is not dissimilar to what Loewe and Philips have done with their respective Chinese parent companies, combining technical expertise with manufacturing resources.
Toshiba's entry into the OLED TV market brings the number of brands selling 4K OLED televisions in the United Kingdom to six after LG, Loewe, Panasonic, Philips and Sony. Samsung is looking increasingly isolated, although the South Korean giant is pinning its hopes on "QLED" quantum dot LED LCDs to compete.
There's no word on the HDR support, price and release date of the Toshiba 65X9763 in the press release, but we'll bring you these details as soon as possible when we attend Toshiba/ Vestel's launch event in London this afternoon.