Whilst most of us dutifully purchase our TV licences every year so that we can continue to enjoy our favourite shows and movies legally on our HDTV sets, there are still many people who hope to be able to save money by simply not bothering to get a television licence, and then drumming up unbelievable excuses if and when they get caught out.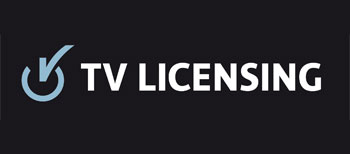 TV Licensing publishes 2011's craziest licence dodging excuses
TV Licensing – the organisation responsible for license fee collection and enforcement – has this week published some of the most outrageous excuses to be given by TV licence dodgers over the past twelve months, involving everything from having badly behaved children that made it impossible to queue up for a licence to having an affair with the postman leading to problems with receiving mail notifications.
One of the excuses that was listed in the top three by TV Licensing related to a highly strung pet parakeet, with the excuse being: "No-one watches TV apart from the parakeet. It calms him down and stops him ripping out his feathers." In fact, it appears that TV license dodgers must be watching more television than the rest of us given the variety of highly inventive stories that they have come up with to explain not having a licence!
In the first eight months of this year TV Licensing has managed to catch over a quarter of a million people who have failed to get a TV licence yet were still watching TV. A spokesperson from TV Licensing said that some of the excuses that people came up with when caught were so inventive that they were actually quite entertaining. However, she said that this did not change the fact that they were breaking the law, and therefore most who tried to avoid it would end up being prosecuted.
Those who need a TV licence have a range of payment options to make it more affordable, such as monthly payments. However, evading the licence could lead to a massive £1000 fine.