Some of the world's largest TV manufacturers have been hit with a record-breaking £1.19 billion fine for their involvement in a price-fixing 'cartel' over cathode ray tubes (CRTs).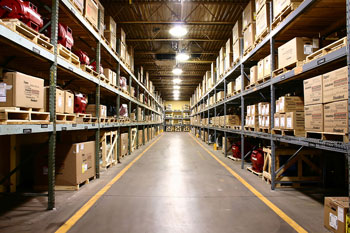 Philips, LG & Samsung among TV makers fined for CRT price fixing
Anti-trust investigators from the European Commission imposed the fine on TV makers, including Samsung, LG and Philips, after finding evidence of widespread price fixing on CRT TVs and monitors from 1996 to 2006.
Dutch conglomerate Philips was singled out for the heaviest penalty, being slapped with a £254.29 million fine, followed by Korean firm LG Electronics, who was ordered to pay £239.85 million.
Other companies involved with the cartel were also hit with heavy fines, including Panasonic (£127.71 million), Samsung (£122.36 million), Technicolor (£31.32 million) and Toshiba (£22.71 million). Chunghwa Picture Tubes, a Taiwanese TV components manufacturer, escaped punishment after bringing the cartel's activities to the attention of EU investigators.
The EU's antitrust commission ruled that the television manufacturers conspired together to fix CRT prices in Europe, allocate customers between themselves, and "restrict output" to ensure prices remained high. According to investigators, the cartel's activities had a global impact on the CRT industry.
Joaquin Almunia, Vice President in charge of the EC's competition policy, said that the companies were guilty of the "worst form of anti-competitive behavior", which is against EU laws.
CRT televisions have largely been superseded by flat-screen HDTV technology over the last few years, but for many years the technology was "an extremely important component for manufacturing TVs and computer monitors", explained Almunia.
"CRTs accounted for as much as 70% of the display's cost. That shows just how much harm this kind of behavior had on consumers and producers of TV and monitor displays."
So deeply ingrained was the 'price-fixing culture' among members of the cartel, that top-level executives of the companies involved would attend so-called 'green-meetings' as discussions often took place over a round of golf. Meanwhile, the implementation of their plans was carried out via lower-level 'glass meetings', which were held numerous times each year. During these meetings, company representatives would discuss demand, sales and production capacity in their most important global markets, before arbitrarily setting prices.
"Members of the cartel colluded to address the CRT market's decline in an illegal way, one that had a detrimental effect on consumers," explained the EC.