Sales of flat-screen LCD TV sets have grown from strength to strength over the years, as consumers worldwide embraced the display technology's slimmer and lighter form factor, versatility, and lower power consumption. However, despite seeing a huge sales jump during the fourth quarter of last year, the LCD HDTV industry will apparently be reducing their LCD television inventory levels – at least for the first quarter of 2011 – according to California-based display market analyst DisplaySearch.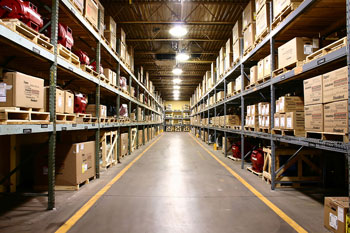 In its recently published MarketWise – LCD Industry Dynamics report, DisplaySearch revealed that all of the top LCD TV manufacturers, including brand names as famous as Samsung and Sony, are going to reduce the combined number of LCD televisions they produce each month. In November 2010, there were a total of 18.3 million LCD TV displays on the production plan. This number is set to shrink to 15.4 million by the time March rolls around this year.
As a whole, TV makers are looking to reduce their LCD television production levels to a total of 46.3 million units for Q1 2011, which represents a 12% decline over the fourth quarter of 2010. This is a result of these companies being unsure of the worldwide demand for television sets, or more specifically, LCD TVs. This uncertainty has forced them to act more cautiously in terms of the TV manufacturing levels.
One would think that given this uncertainty, the production levels cut would take a linear course, but that is not the case here. In January 2011, TFT LCD panel shipments are expected to fall only 2% compared to the previous month, after which a drop of 7% is expected for the next month. An explanation is that there are fewer working days in China (where many LCD screen manufacturing operations are based) during the month of February.
Meanwhile, OEM (original equipment manufacturer) and ODM (original design manufacturer) companies that supply LCD panels to TV manufacturers are going to be increasing their monthly shipments between December 2010 and March 2011, suggesting that more and more TV brands are actually outsourcing their LCD panel production to OEM/ODM subcontractors.
Source: DisplaySearch