The TV industry is bracing itself for a poor year of sales in the next 12 months, with experts predicting overall worldwide shipments to remain flat at best throughout 2013 due to continuing economic uncertainty.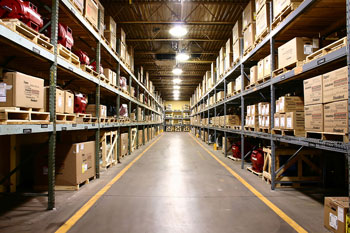 TV sales dropped 4% globally in 2012; to stagnate in 2013
The news follows NPD DisplaySearch's discovery that global television shipments dropped by 4% across the board during 2012, with just 237 million units sold.
According to NPD DisplaySearch's North American researcher Paul Gagnon, the problem facing the industry is one of declining demand, which is a result of slow economic growth and continuing levels of high unemployment. Coupled with the fact that many households in developed nations already own flat-screen HDTV displays, upgrading is a luxury that few consumers can currently afford.
It's not all bad news for TV manufacturers however; or at least, not for those touting advanced display technologies like 3D and LED backlights, or larger display sizes. NPD DisplaySearch revealed that worldwide shipments of 50-inch and larger TVs are actually expected to increase by 13% in the next 12 months.
The problem lies in smaller screen sizes – the bread and butter of the industry – which has to struggle not just with the poor economy, but also increased competition from devices like tablets and smartphones, both of which are now seen as viable alternatives for watching TV content.
Long term, NPD DisplaySearch says that the television industry's prospects are still in good shape, thanks to the ongoing replacement cycle that sees consumers looking to replace older, CRTs with flat-panel TVs, a shift that is far from complete, especially in developing markets.
This year's introduction of ultra high-definition TV is another bright spot for the industry too. With the recent news that OLED TVs are unlikely to begin mass production until 2013 at the earliest, manufacturers have already embraced UHDTV (also known as 4K TV), and shipments of these are expected to jump significantly from around 4,000 units this year to as many as 154,000 in 2013.