Panasonic has announced that its DMP-UB900 Ultra HD Blu-ray player will go on sale in Europe mid-April, which is much earlier than expected and will definitely be music to the ears of video enthusiasts. The Japanese manufacturer made the announcement at its annual product launch convention that's taking place in Frankfurt this week.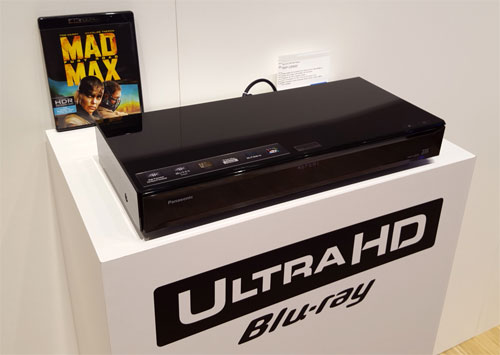 Pricing has already been revealed too, with the 4K BD deck expected to command a suggested retail price of £600. This certainly came in lower than than the sub-€1000 figure bandied about at CES 2016. While this price is more expensive than Samsung's first-to-market UBD-K8500 Ultra HD Blu-ray player, the difference isn't as massive as first thought, and true videophiles may well be happy paying £200 more for Panasonic's version which should feature superior chroma upsampling and gradation processing that has filtered through from the efforts of Panasonic's Hollywood Laboratory.
In addition, the Panasonic UB900 boasts audiophile-grade pedigree through the use of hifi-quality components, separate handling of video and audio outputs, not to mention the support of high-res audio codecs like DSD and ALAC on top of the more common MP3, AAC, WMA, WAV and FLAC formats.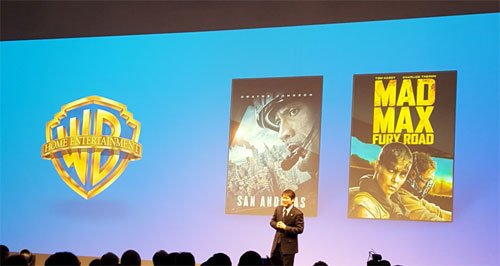 At the event, Panasonic also announced a collaboration with Warner Bros: every DMPUB900 player purchased will be bundled with two free 4K Ultra HD Blu-ray movies, namely San Andreas and Mad Max: Fury Road. We've been informed that the discs will be shipped with the UHD BD player itself, instead of having to be redeemed later.
There's undoubtedly throwback to the early days of 3D when different 3D TV makers tied up with different studios to offer exclusive 3D Blu-rays – the Samsung K8500 will ship with a complimentary copy of The Martian Ultra HD Blu-ray in certain regions. However, we believe that the combination of 4K and HDR should prove to be more successful than 3D which was always hampered by the need to wear 3-D glasses".