DIGITALEUROPE, the self-proclaimed voice of the European digital technology industry that aims to foster a better policy and regulatory environment for consumer electronics and informations and communications technology companies, has finally unveiled its new criteria for devices wishing to display the Ultra HD logo.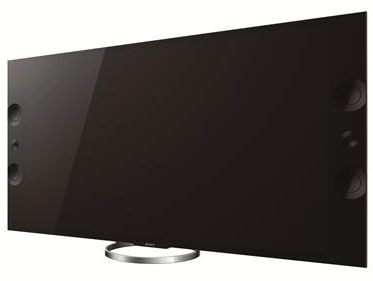 The body, which first signalled its intention of developing a UHD logo programme for 4K Ultra HD products back in June 2013, has just published its initial findings based on the capabilities of UHD displays.
DIGITALEUROPE stated that consumer UHD displays will need to meet the following baseline criteria at the time of their product launch in the short to medium term:
Native resolution: 3840 x 2160 Pixels
Aspect ratio: 16:9
Colorimetry: ITU-R BT.709
Colour bit-depth: 8 Bit
Frame rate: 24p/25p/30p/50p/60p
Audio: PCM 2.0 Stereo
The minimum requirements are pretty basic at the moment, as many of these specs have already been met by numerous full HD 1080p TVs that are currently on the market (with the key exception being the 3840×2160 4K resolution). One example of this is BT.709 which specifies the HDTV colour space, instead of the ITU-recommended Rec.2020 that defines a far wider colour gamut for ultra high-definition television (UHDTV). Most likely manufacturers such as Sony, Samsung, LG and Panasonic, who are all members of the DIGITALEUROPE group and badly need to sell 4K televisions, have been influential in pushing these basic minimum requirements.
DIGITALEUROPE said that because Ultra HD is still an evolving technology, it didn't want to speculate beyond these baseline characteristics – at least, not until it sees a significant uptake of new UHD products among consumers.
"DIGITALEUROPE is made up of numerous major TV manufacturers, which gives us unique insights with regards to how the UHD market will develop in the coming months and years," said John Higgins, Director-General of DIGITALEUROPE.
"Even though there's still a lot of speculation on UHD's future, we believe that now is the ideal time to announce this baseline criteria and give the market some guidance on the capabilities of UHD displays."
Source: DIGITALEUROPE