UKTV, Britain's leading branded multichannel broadcaster, announced this week that it has signed its first ever IPTV (internet protocol television) deal. This comes in the form of a three-year agreement which has been struck with BT Vision. The agreement is set to cover both video-on-demand (VoD) content and paid-for linear channels from the network, such as Gold, Alibi and Watch.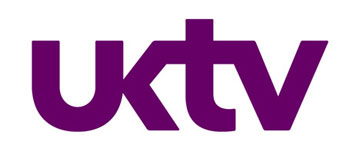 UKTV signs its first-ever IPTV deal with BT Vision
The video-on-demand content has already become available under the agreement, whilst the paid-for channels are scheduled to be launched later on in the year. The VoD content is being made available to customers of BT Vision on a transactional or a subscription basis. A huge range of programmes will be available, including content from Home's new and exclusive commissioned and acquired programme catalogue, which will offer a great variety of choice for viewers to enjoy.
Later on this year, the linear channels from UKTV will be streamed to BT Vision set-top boxes, with Watch, Alibi and Gold amongst the first of these channels to be made available. These three channels will come with an exciting lineup of content and programming for viewers to look forward to, and additional linear channels will be introduced over time.
UKTV's CEO Darren Childs said that he is thrilled that BT Vision customers will be able to benefit from the television network's branded channels, as it will give them access to a variety of great programming and content whenever they want it. Commenting on the agreement, BT Vision's CEO Marc Watson stated that the company is delighted to be able to offer its subscribers the huge choice of high quality programming that UKTV has to offer. He added that while this is the first content deal that BT Vision will offer that includes linear TV, consumers should watch out for more exciting deals that will be on the way.