One of the biggest gripes of 4K TV skeptics is the lack of native ultra high-definition (UHD) content available for the next-generation home entertainment platform, but they may not be able to do so for much longer. In order to meet what will be one of the broadcasting industry's biggest demands in the coming months, French-based satellite broadcaster Eutelsat Communications has this month launched the world's first dedicated Ultra HD 4K television channel for Europe.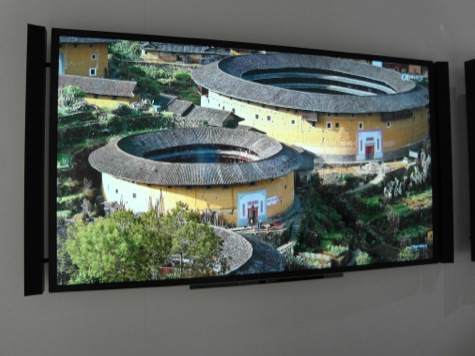 World's first ultra HD 4K TV channel hits Europe (albeit demo only)
The new channel comes hot on the heels of CES 2013, which saw a proliferation of new UHD TVs on display in spite of the fact that limited native content is likely to hinder large-scale adoption by consumers. But while Eutelsat's channel will mostly consist of demo-based programming for the time being, it's most definitely a sign of things to come, and underscores the belief that many hold in 4K's potential.
According to Eutelsat's press release, the channel has been designed to benefit everyone in the industry who wants to "acquire expertise in 4K", and is likely to act as a kind of workshop or a test run, in which aspiring players in the Ultra HD market can iron out any kinks with their products.
With regard to content delivery, Eutelsat says that its 4K TV channel will operate in progressive mode at 50FPS, transmitted at 40Mbit/s in Four Quad HD Streams and encoded in MPEG4. For all non-techies, those specifications represent a significant boost in bandwidth terms when compared to regular high-def broadcasting.
Jean-Francois Leprince-Ringuet, Commercial Director of Eutelsat, said that the 4K satellite television channel underlines the broadcaster's commitment to creating new milestones in the industry, which previously saw it among the first to deliver content in HDTV and 3D formats.
Eutelsat's new 4K channel isn't going to make much of a splash with consumers for the time being, but at the very least it's further evidence that Ultra HD is slowly migrating away from the trade shows and towards consumer adoption.