You can forget all about "4K". The new, official term for next-generation high-definition standard TVs will be "Ultra High Definition", the Consumer Electronics Association (CEA) finally announced this month.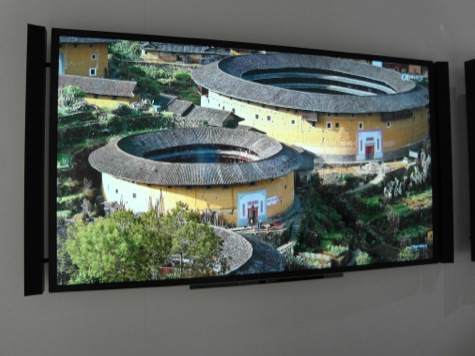 "Ultra HD" endorsed as official term for 4K TV by CEA
Ultra High Definition is superior to the previous high-end "HDTV" or "Full HD TV", which maxes out at a 1080p resolution. 4K, as the industry has referred to it up until now, is the same standard as that currently used in most major cinemas, and is capable of delivering an almost 'cinematic' image quality to our living rooms.
The new term would appear to have been chosen for its marketability – 'Ultra High Definition' obviously has a much nicer ring to it and should be far more appealing than the somewhat technical '4K', which fails to illustrate the technology's capabilities to the average consumer.
CEA said that the Ultra HD name was chosen following months of extensive consumer research, which found that the term was favoured by consumers for its ability to help people to better understand what the technology offers.
In order to label their new TVs as 'Ultra HD', brands will need to fulfill the minimum requirements as laid out by the CEA, sporting a resolution of at least 8 million active pixels, together with a minimum display size of 3,840 x 2,160 pixels. In addition, Ultra HD displays will also need to maintain a 16×9 aspect ratio – the same widescreen format as standard HDTVs – and they'll need a minimum of one digital input channel capable of handling 4K video without the need for upconversion.
CEA's president Gary Shapiro said that "Ultra HD represents the next step in TV display technology. The new terminology will help to ensure that consumers can find a TV that best meets their requirements more easily."
Things could get a little bit confusing however, given that Japanese broadcaster NHK has previously been granted approval to use the term "Ultra-High Definition TV" for its prototype 8K transmissions – 8K being the next step beyond 4K. Meanwhile, Sony has insisted that it will continue to use the 4K moniker, and plans to market its products that fall into this category as 4K UHD televisions.