The majority of American consumers who have purchased a new HDTV display this year have spent less than US $1000, a recent study has revealed. The proportion of sub-$1000 HDTV buyers has risen over the past couple of years, probably as a consequence of the ongoing economic crisis, as well as the incorporation of relatively advanced features even on entry-level and mid-range sets.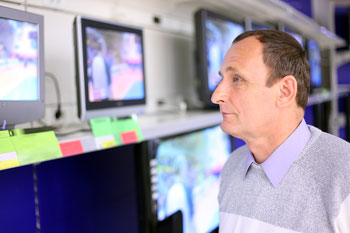 Having surveyed 1,308 US adults aged 18 and above (who were demographically distributed and weighted to represent the national population) via telephone last month, New Hampshire-based media research firm Leichtman Research Group (LRG) published the data in a report titled "HDTV and 3D TV 2010", which is the company's eighth annual study on the topic of high-definition televisions.
Among the myriad of findings presented in the report, one showed that six out of ten respondents who have bought a HDTV in 2010 admitted to spending less than a grand on their new TV sets. This percentage is up compared to 48% in 2009, and 34% in 2008.
The most obvious reason for this trend is the continuing weakness of the economy, which may have prompted consumers to tighten their wallets and cut their budgets for a new HD television set due to a drop in disposable income. But perhaps another explanation for the popularity of cheaper sets is that today's mid-range and even entry-level HDTVs are well-specced enough to satisfy the demand of most consumers.
Full HD 1920 x 1080 screen resolution, LED backlight, 100Hz or 200Hz motion, three or four HDMI ports, and internet connectivity were – as recent as a few years ago – considered advanced features found only on higher-end HDTV models, but today these specifications are implemented as standard on mid-range and even a few entry-level television sets. Most TV manufacturers have positioned 3D capability as the chief differentiator between mid-range and high-end models within their hierarchy of HDTVs, but it's possible that consumers in the USA are not yet convinced by the merits of 3D TV technology, prompting them to shun the more expensive 3D-ready sets.