The average price of flat-panel televisions in the United States saw a slight decline in the month of August after rising consecutively for the four months previous, according to recent data. It is thought that high inventories coupled with continued economic uncertainty in the USA have contributed to falling prices.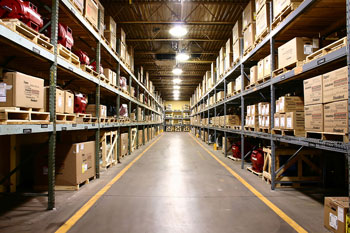 US LCD & plasma TV prices suffer first fall in four months
The data came from the IHS iSuppli U.S. TV & Specifications Tracker published by market research firm IHS. The report showed that in August the average price of both flat-screen plasma and LCD TVs dropped to $1145. Whilst this was only a small drop of $5 or 0.4 percent on the previous month, it was nevertheless a first drop in prices seen for some time.
The last decline in prices for flat screen TVs in the US was seen in March, when the price drop was considerably higher than this time around, falling by $21.60 compared to February. iSuppli's analysts said that the price drops were particularly prevalent with larger flat-screen TV sets, with the 30-39 inch TVs falling by around 1 percent, 50-inch plus TVs falling by around 2 percent, and the 40-49 inch group falling by around 3 percent.
Riddhi Patel, director for television systems and retail services at IHS, said that larger-sized HDTV models in particular have become more difficult to sell in the challenging financial climate which precipitates uncertainty among the public. She said that there needs to be a big enough price decrease with larger screen televisions to motivate consumers to buy.
The latest figures from IHS also showed that TV manufacturers who significantly reduced their prices on larger flat-panel HDTVs had seen their sales levels increase, as consumers flocked to get their hands on a bargain. Japanese consumer electronics giant Sharp Corporation was cited as an example – the television maker's 60-inch models apparently did very well in the American market following some strategic price discounting.