It has been revealed that for the first time ever there are now more television buyers in the USA who are choosing to buy LED-backlit LCD TVs rather than opting for cold cathode fluorescent lamp, or CCFL, technology. Whilst the latter has monopolised the market for many years, it is now considered old technology, and more and more tech-savvy consumers who demand high quality are opting for the LED TVs instead.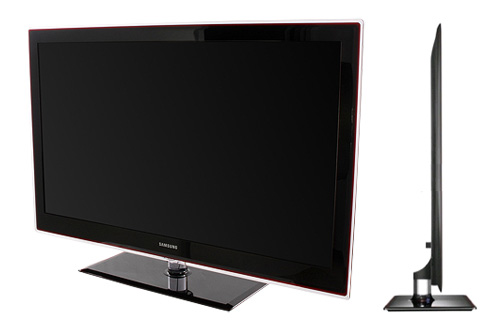 US TV buyers opting for LED LCD TVs instead of CCFL
The data came from the latest IHS iSuppli US TV Consumer Preference Analysis Report, which showed how the trend has shifted towards the newer LED backlight technology rather than the older CCFL. The survey entailed random polling of 45,000 households in the United States.
The number of American consumers who decided from the word go that they were going to opt for LED-backlit LCD televisions increased to 54 percent in the final quarter of last year, reflecting a very sharp rise from the third quarter of the year, when this figure stood at just 22 percent. This increase means, of course, that the share of CCFL-based LCD TV displays has fallen, with the share plummeting from 56 percent down to just 25 percent.
The data also revealed that out of the 54 percent who planned to buy an LED TV, all 54 percent actually went on to make that planned purchase. In addition to this, 81 percent of people who had planned to opt for the older CCFL LCD technology when purchasing an HDTV actually ended up buying LED-backlit TVs.
Lisa Hatamiya, the IHS TV research analyst who compiled the report, said that Americans are becoming far more technologically savvy. She added that whilst consumers had not realised the benefits of LED backlighting (for example low power consumption and super-slim design) in the recent past, this is something that is now quickly changing.