3D at home is supposed to be dead, but apparently not everyone's got the message just yet. In a move that bucks the trend set by the BBC and ESPN in recent weeks, Virgin Media has told its customers to brace themselves for a wave of fresh, on-demand tri-dimensional content, with the promise of an extra 50 hours' worth of programmes a month.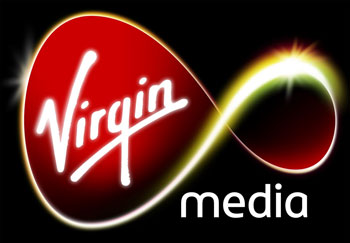 According to the cable television broadcaster, it's planning to supplement its existing 3D content with new offerings from the Discovery Channel, New Media Vision and Sony in the next week or two. Meanwhile, movie fans can expect to see a host of new flicks arrive in the third dimension on the platform, including the visually spectacular Life of Pi, Wreck-it Ralph, Oz the Great and Powerful and The Hobbit.
Virgin's move comes as a bit of a surprise considering last week's BBC announcement that it's planning to shelve its own 3D experiment at the end of this year. In its statement, the UK public service broadcaster said that there was a "lack of appetite" for 3D content, with most viewers finding the experience to be "quite hassly."
But Virgin Media clearly feels quite differently. Although the company acknowledged that 3D technology hasn't caught on as much as its initial promise had suggested, it insisted that there's still room for further adoption.
"3D provides a breathtaking and totally unique experience," insisted Kevin O'Neil, head of TV production management at Virgin Media.
"We've found that our customers are taking advantage of the 3D content we've offered to sit down and check it out for themselves. Our 3D content comes at no extra cost, and more importantly we offer a wide choice of programmes, and our fans appreciate this."
In all fairness to O'Neil, he could have a point there. As we've previously pointed out here on HDTVTest, the BBC's 'experiment' has been kind of half-hearted. Its insistence on creating its own content has meant that the organisation has only been able to produce a very limited selection of programmes for viewers, and what little it did make has been questionable. The Queen's Speech for instance, was hardly the most riveting way to showcase the extra-dimensional experience.
In contrast to the Beeb, Virgin Media's opted against producing its own content, instead just picking up what's available from other content producers and offering it to viewers on-demand. This low-risk strategy means that it can continue to 'experiment' as 3D technology slowly evolves.