Virgin Media subscribers have a lot to look forward to following the announcement of it's acquisition by US cable operator Liberty Global, with the company stating its goal is to integrate the services of rivals like Lovefilm and Netflix rather than go head to head with them, according to reports.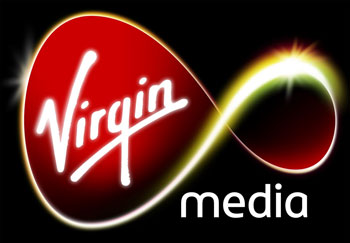 Virgin Media's TiVo set to embrace Lovefilm & Netflix
In an interview with Bloomberg at the 2013 Cable Congress, Virgin Media's CEO Neil Berkett outlined a new vision for the company, in which it would attempt to "get hold of every content asset we possibly can" for its TiVo set-top box.
According to Mr. Berkett: "This industry has a far greater chance of succeeding if we work together and embrace over-the-top services". He added that the company was looking to press ahead with its plans as soon as possible now that the Liberty Global takeover had been finalized.
Initially, the relationship between TiVo and Virgin Media had come into question following the takeover. There was speculation that Liberty Global might want to drop the TiVo box, which boasts more than 1.3 million UK subscribers, after launching its own media device in Europe. However, that now looks unlikely to happen, with Liberty's Chief Executive Mike Fries stating that Virgin Media intends to continue offering TiVo "for the next few years at least."
As if to underline its commitment to TiVo, Virgin Media has just launched a new advertising campaign heralding the merits of its unique 'Undelete' function, aimed at attracting more subscribers to the platform. The advert, which is set to bombard our screens in primetime TV, shows the opening credits for popular shows such as Coronation Street disappearing, with a voiceover explaining that the programme has accidently been deleted, only for TiVo to come to the rescue with its undelete function and allow viewers to stay on air.
"TiVo helps people to stay up to date with their favourite TV shows thanks to an impressive array of features. You'll never miss a moment's action with TiVo, even if you accidently delete something," insisted Virgin Media's Richard Larcombe.
Source: Bloomberg