British media and entertainment giant Virgin Media has announced that seven new TV channels are to be added to its digital cable TV service, including five in High Definition. The new channels – all from the UKTV network – will be coming to Virgin's digital television service from this month onwards, helping the provider expand its high-def channel offerings to give viewers more choice over what they watch in high quality HD format.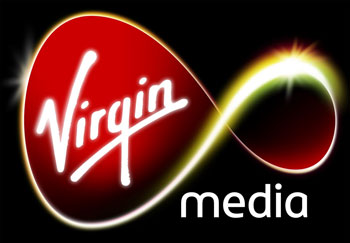 Virgin Media adds 5 new UKTV HD channels
The new additions will take the number of High Definition channels offered by Virgin Media to thirty seven. Of these, twenty four are available to subscribers on the "XL" TV package at no extra monthly cost. Six of the new UKTV channels scheduled to come to Virgin digital TV in 2011 are Eden HD, Eden +1, Good Food HD, Yesterday +1, Watch HD and Dave HD. Next year will see the seventh channel arrive, which is Alibi HD.
The new channel line-up will come as good news for customers of Virgin Media who are also fans of HD viewing. The company itself is also happy to be bringing more high quality viewing to its subscribers. Cindy Rose, executive director of digital entertainment at Virgin Media, said that the company is delighted to offer viewers more choices in terms of HDTV channels. She added that the firm is committed to developing and delivering the best and most varied digital home entertainment service within the UK.
Rose said that the company also plans to continue building on its TV and video-on-demand (VoD) services so that customers can continue to enjoy great choice and variety into the future. Viewers will now be able to watch even more of their favourite shows, documentaries, and even movies in exceptional HD quality with the new channels that will be heading their way thanks to Virgin Media.