Virgin Media has dropped the FilmFlex brand, relaunching its pay-per-view (PPV) movie on-demand platform as Virgin Movies.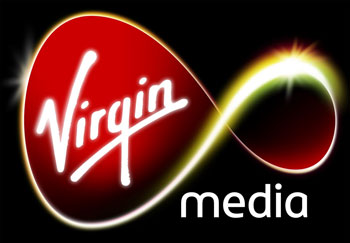 Virgin Media rebrands on-demand PPV movies service
With over 500 films and counting, Virgin Movies is one of the UK's largest and most popular on-demand PPV services, offering dozens of top titles straight from the cinema screen, including Battleship, The Hunger Games and American Pie: Reunion to name just a few. Its enormous catalogue of movies – many of which are available the same day they come out on DVD – can be viewed either online in beta mode or through cable TV.
Virgin Movies also offers a variety of films in HD and 3D, such as Avengers Assemble, released just yesterday.
The cable television broadcaster's decision to rebrand Virgin Movies follows revelations by the independent research company ICM, which found that almost 20% of adults and 25% of children are unhappy at not being able to watch the latest blockbusters on demand.
"The demand to see the latest and greatest new films is universal, it's not just restricted to Virgin Media customers alone," said Aleks Habdank, Virgin Media's Digital Entertainment Director.
"Consequently, rebranding our movies on-demand service under the Virgin name illustrates just how proud we are of our huge catalogue of constantly updating cinematic content."
Virgin Media will be available for all subscribers to the company's TV packages, while internet users will be able to view streams live or download movies to see them offline at a later time.
It's expected that Virgin Media will provide a serious challenge to BSkyB's new on-demand movie service NOW TV, which offers both subscription and pay-per-view access to its movie bank across a variety of platforms, including HDTVs, PCs and mobile devices.
Habdank added that he believes Virgin Movies will be a great way for non-cable viewers to get a taste of what their service is all about.
"We're lucky in that we have a huge amount of traffic going to our website, a fact that gives us the opportunity to demonstrate to UK viewers the vast range of popular movies they can see or download, anytime they want too, at the click of a button," he added.
Virgin Movies will complement the broadcaster's existing TV-based movie channels, which include all of the Sky Movies channels, Sky Anytime on-demand content, and Film4 HD. In addition, Virgin Media customers will also be able to access the up-and-coming Sky Movies 007 channel when it goes live in October, offering all 22 James Bond movies in glorious high definition.