Customers of Virgin Media will soon be able to enjoy a whole new range of additional Olympic coverage (including in HD and 3D) completely free of charge on various subscription packages all through this summer, according to an announcement made by the company this week.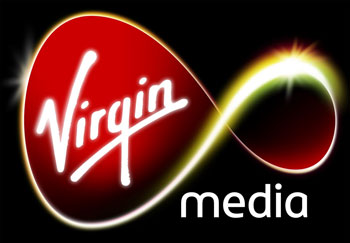 Virgin to air Olympics in HD & 3D from BBC & Eurosport
The media and entertainment giant has confirmed that its Virgin Media platform will be carrying the BBC HD and Eurosport 3D channels to provide comprehensive coverage of the London 2012 Olympics, including standard and high-definition coverage of the games, broadcast of certain events in the third dimension, and even a number of interactive apps.
As well as regular coverage of the Olympics on BBC1, BBC HD, BBC3 and the other BBC channels, Virgin Media will also be providing live streams through the Beeb's Red Button service 24 hours a day for those who want stay informed all day, every day. Everything from judo and show jumping through to gymnastics will be available for viewers to watch live for the first time ever.
Both the Electronic Programme Guide (EPG) and the BBC Red Button app will give access to the 24 different live channels that are available on Virgin, as well as catch-up TV services for those who are subscribed to Virgin's TiVo service.
The BBC and the Eurosport 3D channels will have the added advantage of allowing viewers to enjoy the Olympics in its extra-dimensional glory as long as they have a 3D-capable HDTV display to watch it on. Not only will the tri-dimensional channels air daily highlights and selected events, they will also allow viewers to watch the opening and closing ceremonies in captivating 3D.
Virgin Media's director of digital entertainment product Aleks Habdank said that the company's customers are going to be spoilt for choice during the London 2012 Olympics, with it being the first Olympic Games to be shown in 3D, not to mention the availability of numerous HD channels to select. He added that with the BBC and Eurosport 3D showing all of the Olympic events either live or on-demand, users will be able to completely immerse themselves in the Olympic experience.