An announcement has been made by British entertainment giant Virgin Media with regards to bringing enhanced BBC TV services to its TiVo boxes. The enhancements are planned for 2012, which will enable viewers to enjoy next-generation BBC content via the Virgin Media TiVo service.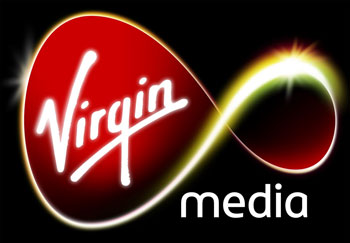 Virgin preps TiVo box for BBC Sport & News Apps & red button
This new deal between Virgin Media and the BBC will allow subscribers to look forward to great quality interactive news and sports coverage next year as well as BBC Sport and News apps, which means that there will be new user experiences and applications on offer from 2012.
With some major sporting events set to take place next year, the deal couldn't have come at a better time. With access to these new experiences and applications, users will be able to enjoy interactive coverage of these sporting events via a new Red Button experience, which means interactive access to the Euro 2012 football tournament, the London 2012 Olympics, and the Wimbledon tennis championships amongst others.
These Red Button services will be bolstered by the up-and-coming BBC Sports app to enable enhanced viewing on internet-connected HDTV sets in 2012. This will bring together live streams from the existing Red Button service from the UK public service broadcaster, as well as on-demand video streams and other content from BBC Online.
Following the announcement of the deal, BBC Future Media's controller of business development Jane Weedon said that the BBC iPlayer service is now available on hundreds of web-enabled TV devices, and has resulted in catch-up TV being taken "beyond the PC and into the living room".
The Beeb partnered with Virgin back in 2008 in order to bring BBC iPlayer to the latter's cable television platform. Virgin Media said that the addition of the BBC News app and enhanced BBC Sport services, which will be accessible via the Red Button, will build upon and further expand the collaboration between the two organisations.