Virgin Media has just signalled its desire to claim a share of the web-based television market, announcing details of its upcoming Virgin TV Anywhere service, which brings live streaming and on-demand video to connected devices and laptops.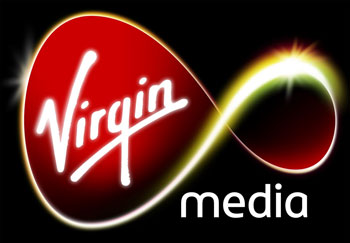 Virgin Media unveils TV Anywhere app to rival Sky Go
Virgin TV Anywhere, which is to be made available free of charge to all existing Virgin TV customers, will start with an initial offering of approximately 30 channels available for live streaming, with an additional 2,000 hours of on-demand content. In addition, Virgin Media will also provide a comprehensive EPG, while its new app will come with the ability to schedule recordings and spam all of your friends and followers on social media sites like Facebook and Twitter.
The new service will be seen as a direct competitor to Sky Go, the mobile internet streaming TV service of BSkyB (British Sky Broadcasting), however it falls some way short of its chief rival at the moment. The name "Virgin TV Anywhere" is somewhat misleading, with 'anywhere' actually meaning 'anywhere there's a WiFi connection' as opposed to anywhere at all – the reason being that streaming content will not be available through 3G, unlike with Sky Go.
For existing Virgin customers, available services will match those of their current deal with the cable television broadcaster, meaning those who pay extra for the Virgin Media premium movies package will be able to access these 'anywhere'.
The company hasn't yet announced specific details of which live channels will be available with Virgin TV Anywhere, although it has promised to cover a broad range of genres, including general entertainment, sports, movies, documentaries and children's content. Feature-wise, all the latest gizmos will be offered, including the ability to turn your smartphone or tablet device into a remote control, while subscribers of Virgin's TiVo service will be able to download that application and take advantage of numerous TiVo features, such as organising recordings and rating videos with its "Thumbs up" review feature.
Scheduled to be rolled out initially on Apple iOS devices such as the iPad this autumn, the Virgin TV Anywhere app will be downloadable for free via iTunes. An Android version is also in the pipeline, but is not expected to be available until sometime next year.